Justin Bieber and Selena Gomez split: Saddest teen celebrity breakup?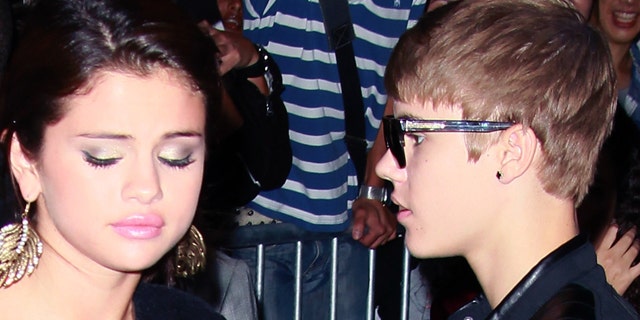 Another day, another Hollywood teen breakup.
News broke late last week that another young "It" couple called it quits. Who was it this time? Tween heartthrob Justin Bieber, 18, and Disney sweetheart Selena Gomez, 20, who dated for two years. Though these two have been rumored to have split before, signs indicate they may be done for good.
Bieber appears to be enjoying the single life already — attending the Victoria's Secret Fashion Show in New York City and clubbing with models and entertaining them backstage at his recent New Jersey concert. Gomez is busy at work filming a "Wizards of Waverly Place" Christmas special.
SODAHEAD SLIDESHOW: See the saddest teen celebrity breakups.
JBiebs and Selena may be moving on, but the fans are mourning the loss of their favorite teen couple. Still, Jelena are not the first young pair to split and leave the fans crying.
PHOTOS: See the latest celebrity pictures to hit the Internet.
Which teen celebrity split do you think is the saddest of all?