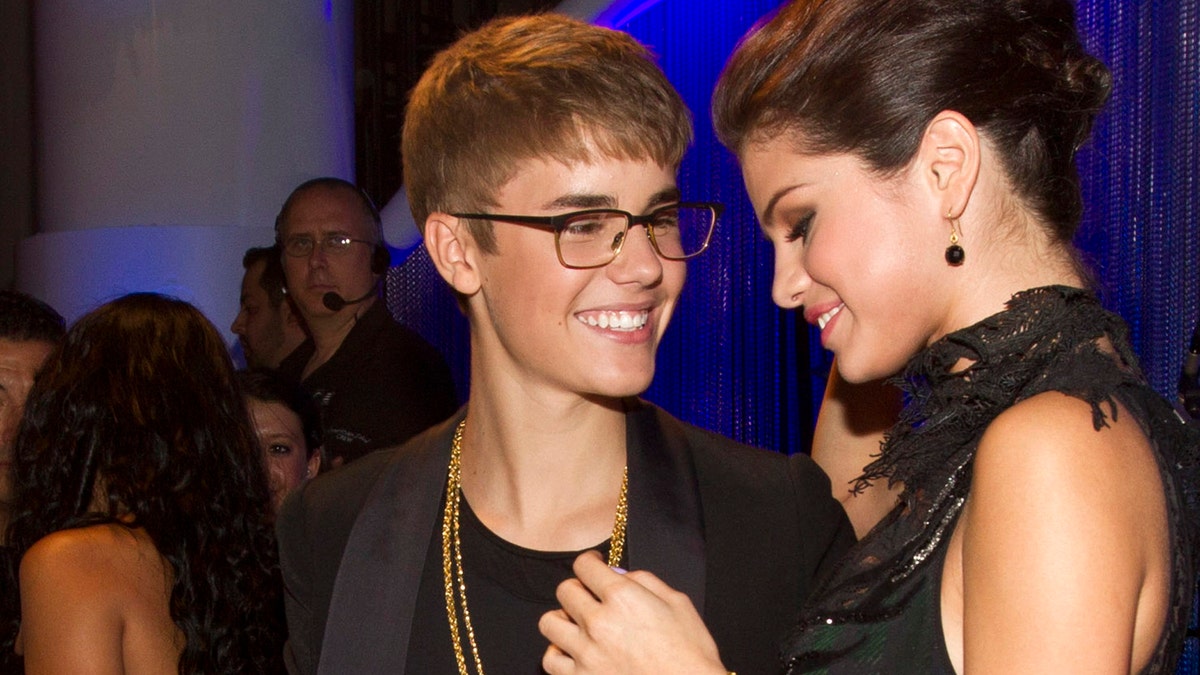 Justin Bieber was asked the inevitable — and awkward — post-split question on Saturday night. In an interview with the Open House Party radio show, the pop star was asked to comment on his breakup with Selena Gomez.
"I don't know what to say," he sputtered. "I don't know what's going on in my life. To even assess that, it doesn't make sense 'cause I have not made any comment."
Bieber seemed annoyed by the question so the radio host, John Garabedian, quickly moved on. He joked that the singer could use the breakup for song material, a la Taylor Swift. Bieber made a hesitant chuckle but made no further comment.
The 18-year-old has stayed zip since the pair made headlines with their split last week. However, the Twitterverse lit up after Bieber's Boston concert Saturday night, during which he performed Justin Timerlake's "Cry Me A River, " the 2002 hit that detailed Timberlake's breakup with Britney Spears. Bieber tweeted: "Thank you Boston. Focused on the positive. #30MillionBeliebers with me. I'm never leaving you because you are always there for me."
Read more on the Biebs and Gomez post-split on The New York Post.
[youtube Z7kkQO8usM0]