'Jurassic World' star Chris Pratt surprises police, shows up at fundraiser at California movie theater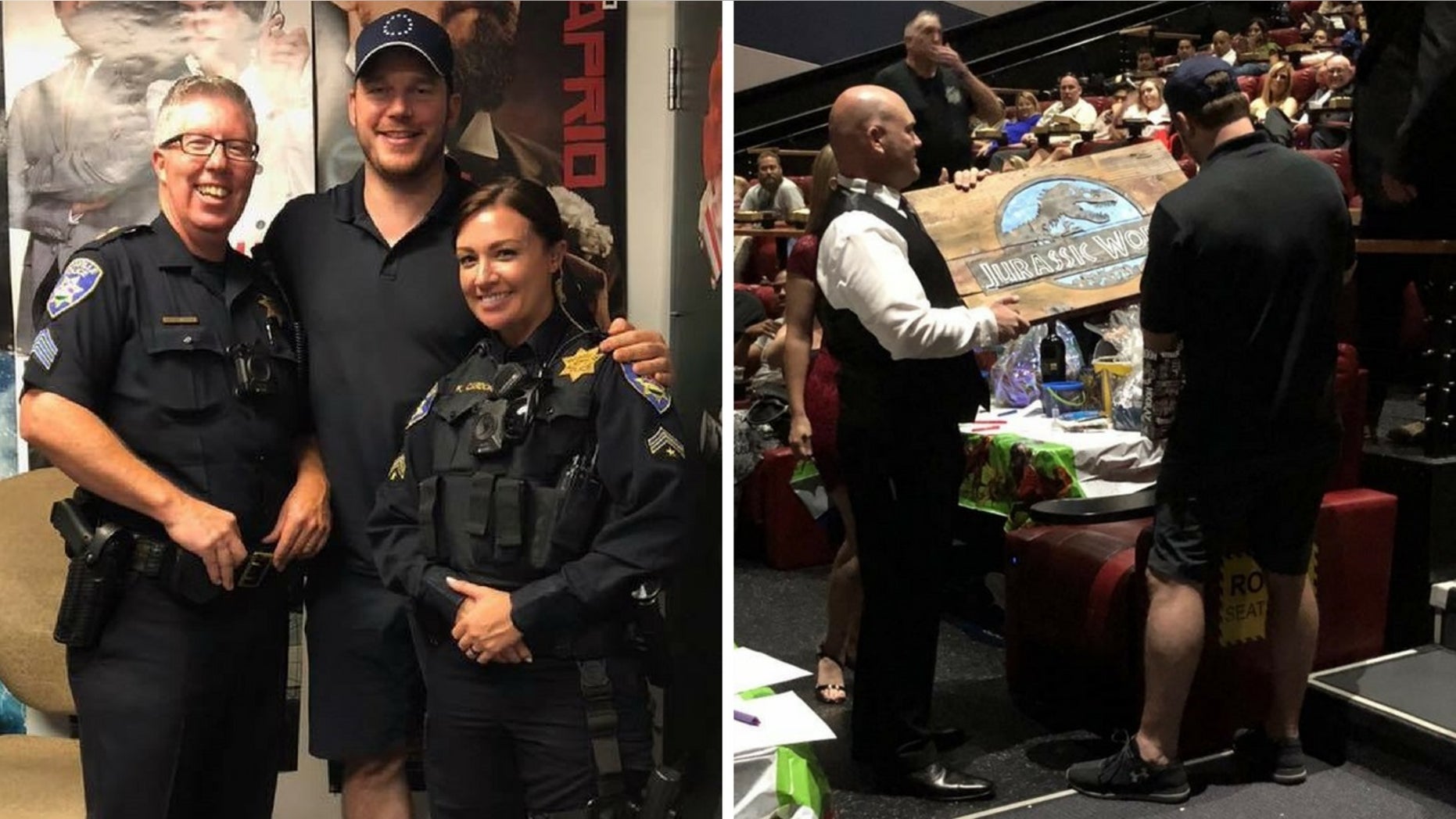 "Jurassic World: Fallen Kingdom" star Chris Pratt made a surprise appearance at a California movie theater on Saturday that was hosting an event to help raise money for members of law enforcement's children who have cancer.
Pratt, 39, attended the fundraiser at the Vacaville Brenden Theaters in Vacaville. People could help raise money for the sick children by buying a ticket to "Jurassic World: Fallen Kingdom," the Vacaville Police Department, which organized the event, wrote on Facebook.
DEMI LOVATO BREAKS DOWN WHILE PERFORMING 'SOBER' FOR THE FIRST TIME
Pratt, the movie's main star, surprised moviegoers by attending the charity auction and watching the movie with the guests.
"The room was filled with both shock and laughter for the entire event," the police department wrote in the Facebook post. "Most importantly, those who truly needed this fun day got some time to enjoy the festivities alongside their families."
KELSEY GRAMMER TALKS FINDING JOY AS A FATHER AFTER PERSONAL TRAGEDIES
Pratt's brother, Daniel "Cully" Pratt, a deputy with the Solano County Sheriff's Office, was credited with the star's surprise appearance. The deputy worked with Bruce Simpson, an employee with the theater's corporate office, to help make the surprise happen, according to Vacaville police.