Judge Refuses to Dismiss David Letterman Extortion Case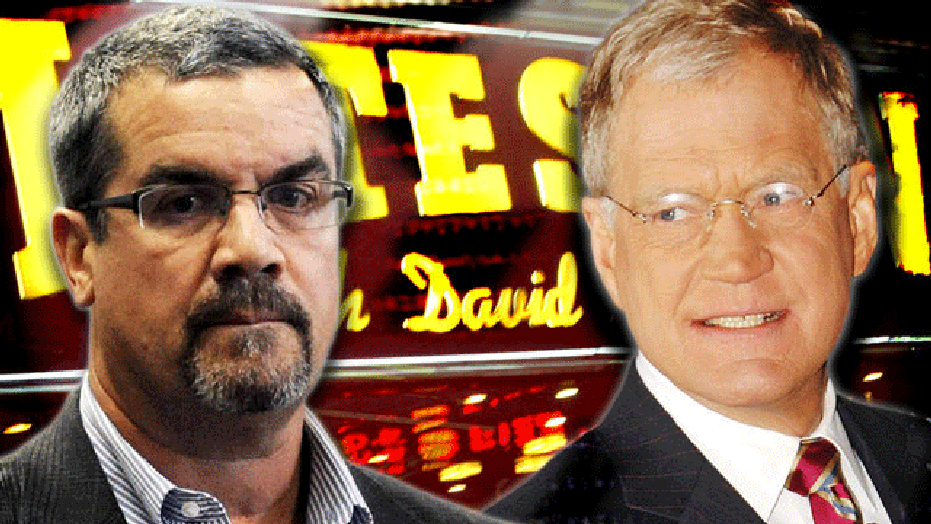 A jury should get to decide whether a TV producer's dealings with David Letterman were attempted blackmail or just hard-nosed business, a judge ruled Tuesday.
Manhattan state Supreme Court Justice Charles Solomon refused a defense request to throw out an attempted grand larceny charge against the producer, Robert "Joe" Halderman. The ruling puts the case on a path toward trial, which could bring testimony from the "Late Show" host about events in his private life that have been pushed into public view.
The case spurred Letterman to tell viewers in October that he had slept with women on his staff.
Prosecutors say Halderman demanded $2 million to keep quiet about the talk-show host's affairs. Halderman says he was just offering Letterman a chance to buy -- and keep private -- a thinly veiled screenplay about Letterman's life.
Whether Halderman's conduct amounted to commerce or crime "is a classic example of an issue that is best left for a trial jury to decide," Solomon wrote in rejecting the defense request.
The 52-year-old Halderman, a producer for CBS' "48 Hours Mystery," could face up to 15 years in prison if convicted. A trial date could be set at his next court appearance March 9. A Letterman lawyer has said the comedian would willingly testify.
Prosecutors say the financially strapped Halderman threatened to ruin Letterman's reputation with information he had gleaned from his then-girlfriend's diary. It described her relationship with Letterman, her boss, authorities said.
Prosecutors said that in a secretly taped conversation with Letterman's attorney, Halderman said: "The issue is your client does not want this information public." He added that, "I have said, for a price, I will sign a confidentiality agreement and I will not make this information public."
Letterman's lawyer ultimately gave Halderman a phony $2 million check. The producer was arrested after depositing it.
Halderman denies the transaction was a shakedown. Defense lawyer Gerald Shargel wrote that information about celebrity misdeeds is "routinely suppressed through private business arrangement." The defense also argued that the criminal charge violated Halderman's free-speech rights, but the judge rejected that notion.
Letterman married longtime girlfriend Regina Lasko last March. They began dating in 1986 and have a 6-year-old son.