Juanes: SXSW Greatest Experience of my Life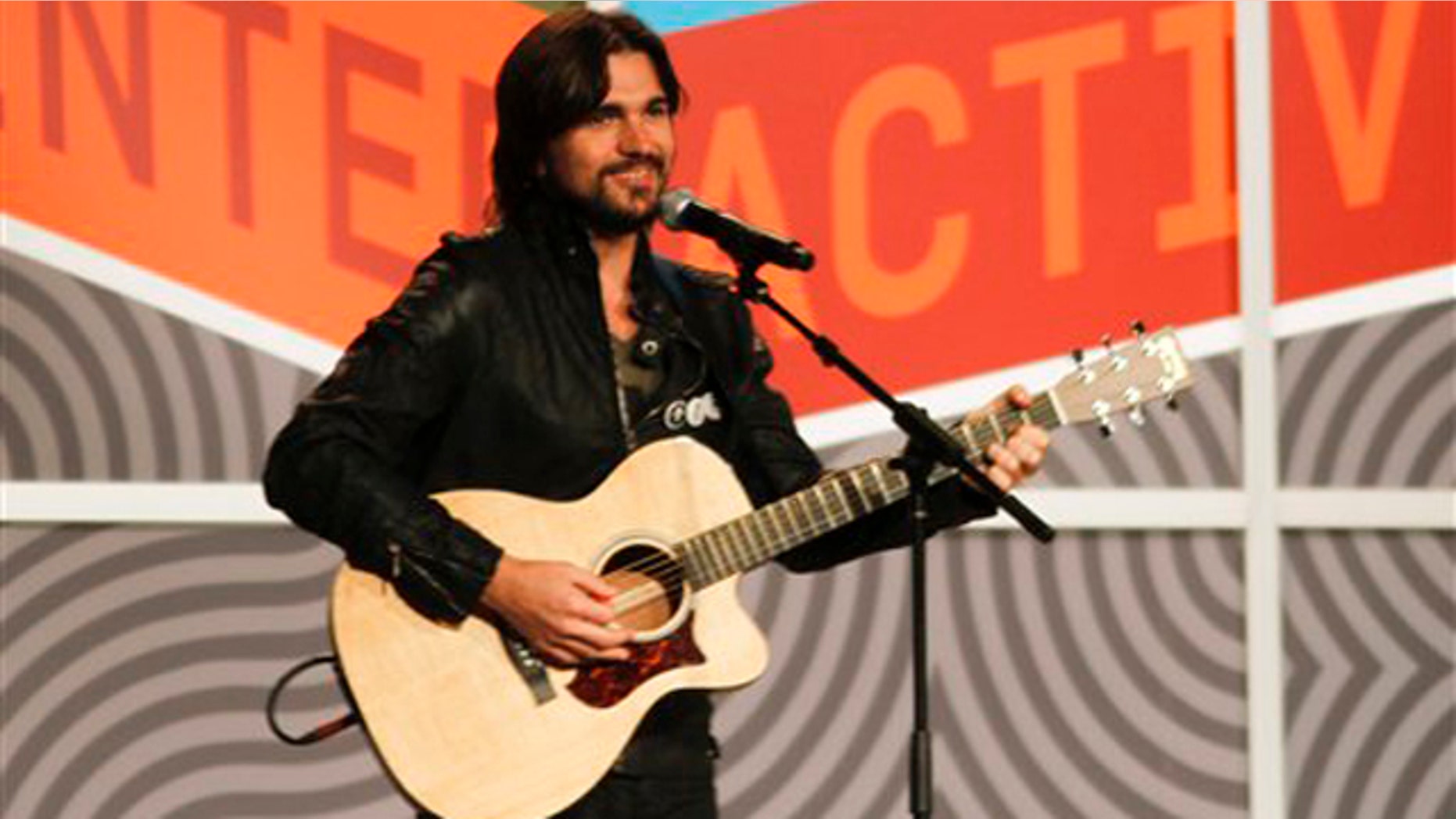 Colombian singing phenomenon Juanes says performing at the "South By Southwest" concert has changed his life.
Despite not seeing one of his favorite artists, Eminem, the rock star says it was a once in a lifetime experience.
Juanes capped off his trip to Austin, Texas, with a concert Friday night, meaning he had to miss Eminem's appearance across town with 50 Cent. It was the only disappointment in what has been a transcendent week for one of Latin music's biggest international stars.
"It is the greatest experience of my life," Juanes said. "I'm so happy and so thankful. It's changing my life. I just feel it. It's inspiring me, and that's the best."
Juanes sat down for an interview at his hotel Thursday, just a few hours after he sang live in English for the first time at a tribute to Woody Guthrie and having his mind blown by Bruce Springsteen's keynote speech. But The Boss wasn't the only reason the 39-year-old found SXSW so invigorating.
Wearing a t-shirt with "PEACE" emblazoned across his chest, he spoke passionately about how SXSW has shown him that the barriers between people and cultures and music have been utterly broken down in the 21st century.
"It's such a great opportunity to interact together and exchange culture," he said. "I just feel the world now and the world is absolutely sick, you know, so I just see music and culture and art in general as a great idea to change at least our own environment and just connect people to the music.You can just go and walk around the street and you can see bands from I don't know, wherever, and they can sing in Chinese if you want. You just have the opportunity to connect with somebody else you didn't know, and that's good."
Celebrities Who Once Were Undocumented
On Thursday evening, Juanes put on a baseball cap and pulled up his collar and hit 6th Street as incognito as a platinum-selling artist can. He took in a Canadian showcase, indulged his love of heavy metal and then hit the sounds of Colombia showcase to support other acts from his native country.
Latin music has long had a role at SXSW, but the conference has been rapidly expanding its palette. The 2012 conference features acts from every continent but Antarctica — from African rappers to Japanese punk rockers. And Juanes wanted to soak it all in.
His experiences could show up in his music when he begins to write new material for a studio album as he tours later this year in support of his "MTV Unplugged" album, due out May 27.
"Somehow it will bring me back to the essence, to the roots, to the music," he said. "No marketing, no nothing. Just music."
Based on reporting by the Associated Press
Follow us on twitter.com/foxnewslatino
Like us at facebook.com/foxnewslatino