Johnny Depp's appearance causes concern as sources claim he's 'fine,' 'healthy'
NEWYou can now listen to Fox News articles!
Fans were concerned after images of a gaunt-looking Johnny Depp surfaced over the weekend, but a source with knowledge of the situation tells Fox News Depp is fine, and multiple media outlets are claiming he's healthy and nothing is wrong.
Still, experts say there may be something troubling the Oscar-nominated actor.
A source who knows Depp told Fox News: "His split from Amber took a huge toll on him. It was mentally draining and he took a hit financially... Johnny has [thrown] himself into his music full-time and has been touring with his band, Hollywood Vampires... He'll be just fine. Johnny is happy his fans continue to support his music."
Meanwhile, multiple media outlets are reporting the "Pirates of the Caribbean" actor is "healthy" despite images that raised concern after circulating on social media.
"Johnny is having a great time with the guys," a source told People yesterday.
And Entertainment Tonight reported: "Johnny is healthy and is enjoying his time on the road with his band."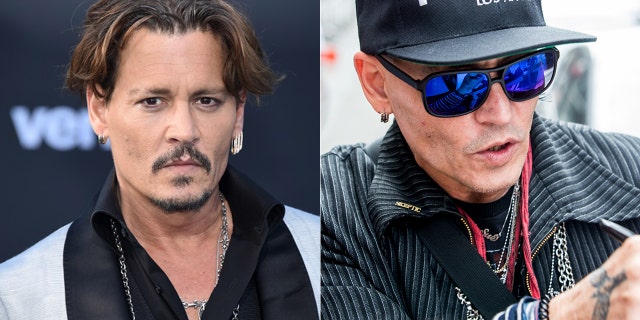 Still, fans are having difficulty processing the emaciated appearance of Depp and have questioned whether or not his public divorce from ex-wife Heard in January 2017 has played a role in his rapid weight loss. Experts told us that may be the case.
"Relationship Fix" author Dr. Jenn Mann told Fox News the actor's public drama could be impacting his appearance.
"Anytime someone goes through a divorce it's a stressful event. It's not uncommon to lose appetite and lose weight," Mann said. "His appearance sends off enormous red flags, and it's incredibly alarming."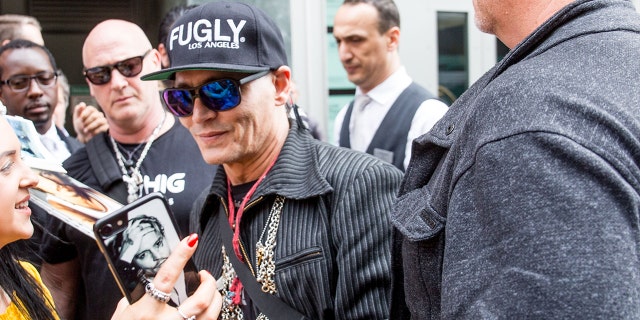 David Glass, a Ph.D. and celebrity divorce lawyer, thinks there may be something "bothering" the star.
"He's a year and a half passed the divorce. Now, he could be thinking about what role he had in the break-up, and that could be very upsetting," Glass, a former psychologist, told Fox News. "It could lead to depression, and some people who are depressed just stop eating."
Glass added, "They lose their appetite and any sort of degree of hunger. So, any of these things could be happening to him because he looks emaciated, his skin tone isn't good, so obviously something is bothering him."
Depp is currently being sued by two former body guards for unpaid wages, wrongful termination and unlawful business practices, along with other allegations.
Mann thinks Depp is doing the healthy thing by focusing on his music.
"Financial stress can certainly wreak havoc on a person, if he is indeed dealing with financial woes," she said. "Music is a healthy coping mechanism to use in order to take your mind off of other events that have happened in your life."
Depp and his band, the Hollywood Vampires, are scheduled to perform Wednesday in Gothenburg, Sweden.