Johnny Depp and Amber Heard avoid awkward encounter during Comic-Con
Well that would have been awkward.
Johnny Depp and Amber Heard managed to avoid each other on Saturday when the actor made a surprise appearance at San Diego Comic-Con. He turned up for the "Fantastic Beasts: The Crimes of Grindelwald" panel. She was there for the "Aquaman" panel. Both events were scheduled for the same room within an hour of each other.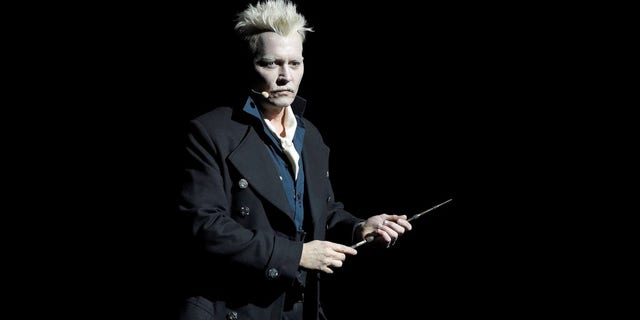 Depp, 55, showed up in costume as his character Gellert Grindelwald, which he plays in the upcoming "Fantastic Beasts" movie. The blond haired-actor then delivered a creepy monologue before disappearing when the lights flickered.
"The great gift of your applause is not for me but for yourselves," Depp said during his monologue. "Magic blooms only in rare souls. It is granted to those who live for higher purposes. What a world we would make for all of humanity. We, who live for freedom, for truth — the moment has come to rise up and take our rightful place in the world."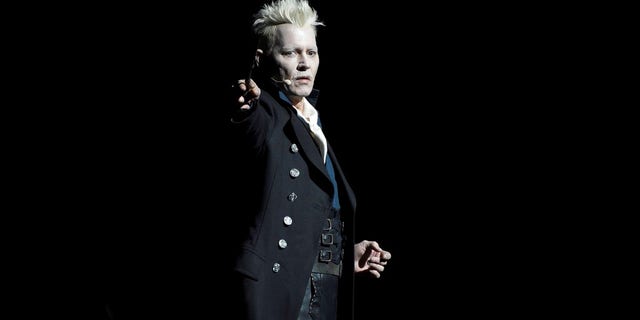 The panel also included co-stars, Eddie Redmayne and Jude Law.
JOHNNY DEPP TALKS DIVORCE, LAVISH SPENDING IN SHOCKING TELL-ALL: I WAS 'AS LOW' AS 'I COULD HAVE GOTTEN'
No one saw Depp and his 32-year-old ex-wife cross paths Saturday, People reported.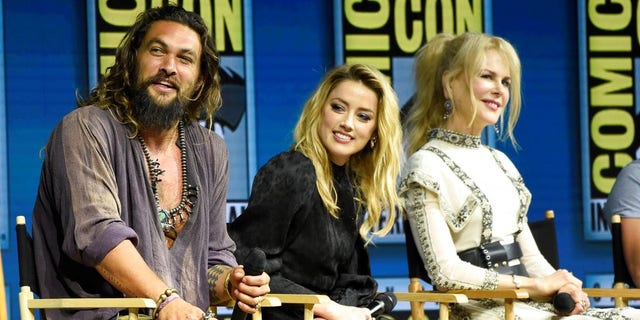 Depp and Heard's rocky relationship became public knowledge when she filed for divorce in May 2016 after 15 months of marriage. Surrounding the ugly split were allegations that Depp was physically and verbally abusive. He was also accused of once throwing a cellphone at her when he was drunk.
Depp has repeatedly denied the allegations, calling them "salacious false stories, gossip, misinformation, and lies."
Depp and Heard reached a $7 million divorce settlement in January 2017.
But Depp's surprise appearance also shocked fans amid the actor's recent personal troubles and shocking tell-all interview with the Rolling Stone. He had also been photographed in June looking gaunt, leaving some fans concerned about his health.
JOHNNY DEPP'S APPEARANCE CAUSES CONCERN AS SOURCES CLAIM HE'S 'FINE,' 'HEALTHY'
A source previously told Fox News the actor is fine despite the troubling reports and concerns.
"His split from Amber took a huge toll on him," the source said. "It was mentally draining and he took a hit financially... Johnny has [thrown] himself into his music full-time and has been touring with his band, Hollywood Vampires... He'll be just fine. Johnny is happy his fans continue to support his music."
Depp's role in the sequel to "Fantastic Beasts" has prompted social media backlash amid the abuse allegations, but creator JK Rowling has defended Depp's involvement.
"Based on our understanding of the circumstances, the film-makers and I are not only comfortable sticking with our original casting but genuinely happy to have Johnny playing a major character in the movies," Rowling said last year.
The Comic Con crowd greeted Depp's surprise appearance with cheers, The Wrap reported.
Fox News' Julius Young contributed to this report.