John Travolta accused of trying to 'grope' late 'Grease' co-star Jeff Conaway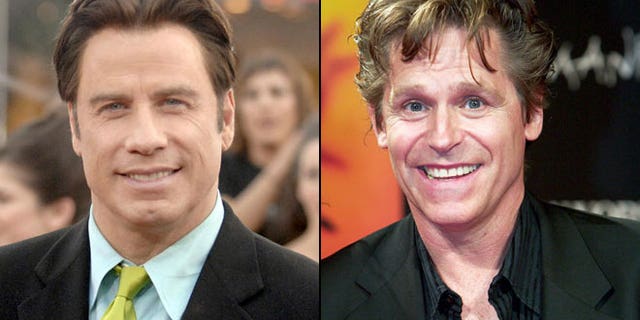 John Travolta's friendship with "Grease" co-star Jeff Conaway ended after Travolta attempted to give him oral sex while he was sleeping, according to a bombshell new report from the National Enquirer.
Quoting the Enquirer, the New York Post cites Conaway's former fiancé Vikki Lizzi as saying that the alleged incident took place in the 1990s at Conaway's home. The actor, who played Kenickie in the film "Grease" alongside Travolta, woke up to find his friend giving him oral sex. According to the report, Conaway was so dismayed that he ended his longtime friendship with the star.
Lizzi claims that Conaway made the allegations in a suicide note left before a failed attempt in 2006.
Conaway died last May from complications of pneumonia at the age of 60.
According to the report, Conaway allegedly believed that Travolta, 58, and his wife Kelly Preston's marriage was for an arrangement for show.
" Jeff told me that John and Kelly's marriage was an arrangement," the Post quoted Lizzi as telling Star magazine. "Jeff said that Kelly knows that John is gay, and that's why she's OK with it.
Meanwhile, Preston released her Mother's Day gift from Travolta, a tribute video with photos of the couple and their children, followed by the message, "Happy Mother's Day, with all my love, Johnny."
On Wednesday, a hotel masseur from the Ritz Carlton in Laguna Niguel, California said he and Travolta had consensual sex in 1997.
Earlier this week, the man who first accused Travolta of harassment, John Doe No. 1, petitioned to dismiss his case against the actor.