John Krasinski talks 'emotional' and 'raw' role in 'The Hollars'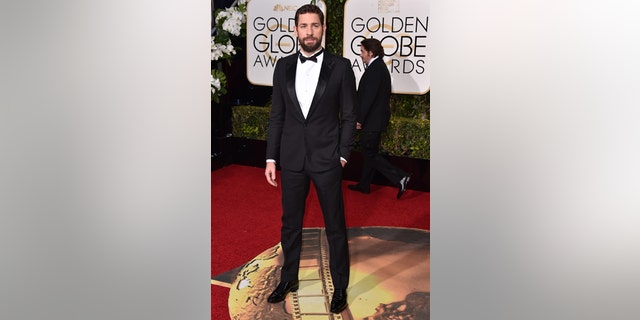 PARK CITY, Utah – John Krasinski returns to the big screen for the second time as an actor-director in "The Hollars." Krasinski caught up with FOX411 at the Acura Studio at the Sundance Film Festival and spoke about why he was drawn to this experience.
"I promised myself I wanted to do a movie that would be singular to my story telling, but if I did it, it would have to be something that I would have a take on that no one else would have," he said. "So I was really proud of this job, but to me it was all about the story. I think Jim [Strouse] wrote a really realistic and a very honest take on what family is… He writes real honest people and real honest situations that you have to live through, and that's what life is. Life isn't simple and predictable; it's actually very messy."
"The Hollars"— a comedy-drama—tells the story of a family that is brought together again because of the life-threatening illness of the matriarch. In the film, Krasinski's on-screen girlfriend Anna Kendrick is pregnant with his child. The actor, who is a dad, said he found the role easy to relate to.
"I think there is a part of me that probably worked a lot of stuff out in this movie," he shared. "I think my understanding of this movie would have been completely different before I had my daughter… so I arrived on set with a whole new understanding of life in a way that I was so excited to explore, and I was also probably very emotionally open and raw."
Though he worked to direct "The Hollars," Krasinski revealed he is an actor first and foremost.
"I got into this business to be an actor; I was never somebody who thought 'oh I'll be a director' because that's a foregone conclusion. And I think that's a mistake that people think that actors can just be directors, no problem," he said. "But for me at the end of the day, it's just about storytelling and so I love telling stories and I love the good story and you got to fight for the good story."
Charlie Day, Josh Groban and Margo Martindale also star in the film.