John Boyega set to make 'Star Wars' premiere despite Atlanta snow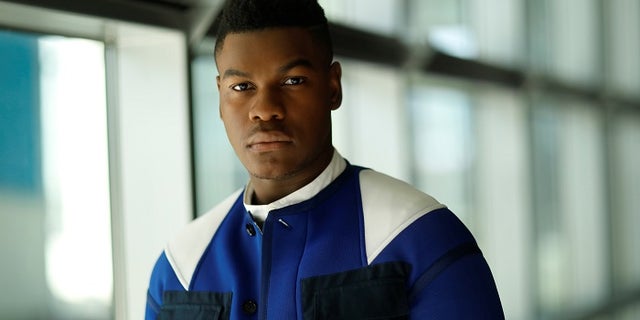 Actor John Boyega appears to be en route to the Los Angeles premiere of "Star Wars: The Last Jedi" after he was briefly stranded in Atlanta's airport due to a rare Southern snowstorm.
Boyega tweeted Saturday morning: "Wow ATL (Atlanta). Looks like no one's leaving! Guess I'll start a family now…"
HARRISON FORD CONVINCED MARK HAMILL TO RETURN TO 'STAR WARS' FRANCHISE
The actor tweeted shortly after that he was cold and his thighs "won't even generate the heat anymore."
The "Star Wars" star's last tweet appeared to be a call for help.
"Trying to get back for the LA premiere! I actually NEED a pilot!" Boyega wrote.
'STAR WARS' WILL GET ANOTHER TRILOGY OF MOVIES, A TV SHOW SCHEDULED FOR 2019
Publicist Lindsay Galin tells The Associated Press that Boyega's flight did take off Saturday morning and that he was "on schedule" to make Saturday night's event
Boyega portrays Finn, a former Stormtrooper who escapes the First Order to join the Resistance, in the popular franchise. The premiere is slated to take place in Hollywood on Saturday night, according to The Hollywood Reporter. The movie is scheduled to hit theaters on Dec. 15.
Atlanta was hit with a rare winter storm this week causing the Hartsfield-Jackson International Airport to cancel 1,200 flights on Friday and more than 400 on Saturday. Some areas of metro Atlanta received 7 to 8 inches of snow.