Joe Arroyo, Colombian Salsa Legend, Dead at 55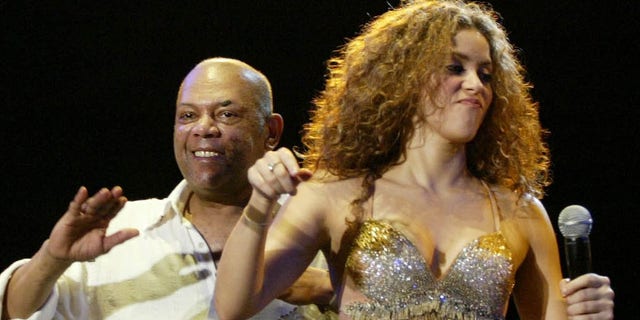 Colombian salsa legend Alvaro Jose Arroyo, known as Joe Arroyo, died at the age of 55 after health complications stemming from a heart attack.
The salsero blended salsa, merengue, soca, kompa, zouk and other music from the African diaspora and is probably best known for his hits "Rebelión (No Le Pegue A La Negra)" and "En Baranquilla Me Quedo."
Arroyo was born in Cartagena, Colombia, and began his career in the popular salsa band Fruko y sus Tesos, where he played for ten years before embarking upon a solo career.
On the day of Arroyo's death, it was announced that he was to be among the recipients of the Latin Recording Academy's Lifetime Achievement Award.
And it was his beloved songs and career that led to an outpouring of affection on Twitter when news of his death broke.
"It's a sad day in music...thank you for all of the happiness that you brought us!" tweeted Juanes in Spanish.
"I stand with the family of Joe Arroyo and the country of Colombia for the loss of a great artist," Willie Colon tweeted in Spanish. "He left us a grand legacy -- his voice will live on," he wrote.
The past and present presidents of Colombia also sent out messages regarding Arroyo.
"Joe Arroyo will sing to the soul of the nation from heaven," former Colombian President Álvaro Uribe Vélez tweeted in Spanish.
"I mourn the death of Joe Arroyo, a great loss for music and for Colombia," tweeted Juan Manuel Santos, the president of Colombia. "I send all of my support to his family and his loved ones," he wrote in Spanish.
Many who didn't necessarily remember Arroyo by name knew him by the chorus that went, "No le pegue a la negra" (Don't hit the black woman) which took a look at slavery and Colombia's history.
"He told the entire history of the black person in Latin America," Mauricio Silva, author of a biography on Arroyo, told BBC Mundo.
"It's the most important salsa that the country has," Silva said. "It might be Colombia's most important song ever."
Contact Adrian Carrasquillo at Adrian.Carrasquillo@foxnewslatino.com or on Twitter @RealAdrianC.
Follow us on twitter.com/foxnewslatino
Like us at facebook.com/foxnewslatino
Rebelión (No Le Pegue A La Negra)