Jessie James Decker defends posing with a glass of wine while breastfeeding infant son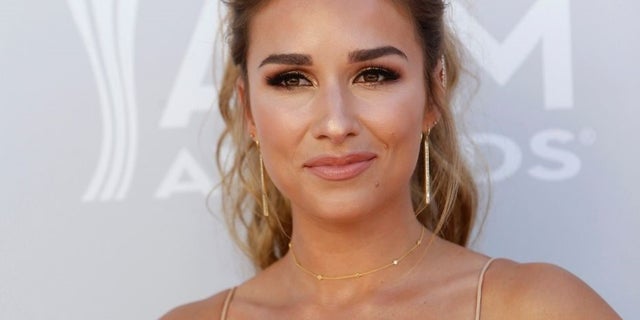 NEWYou can now listen to Fox News articles!
After more than a month of taking criticism on social media, Jessie James Decker has finally addressed a controversial photo she shared on Instagram.
As previously reported, the country star shared a picture of herself breastfeeding her then four-month-old son, Forrest Bradley, while holding a glass of what appears to be wine.
"Cheers b----es," she captioned the image.
Fans were quick to deride her as an unfit mother, and now she's speaking her mind in a new interview with People.
"I honestly feel like I'm the voice of all the moms," Decker said. "I definitely feel like they get heat for certain things. I know I'm a great mother, there's not one doubt in my mind. I know that I take care of my babies, I know that they feel loved and they feel happy. I don't have nannies; I take care of my children."
She continued: "So if I want to have a cocktail to celebrate my husband doing something great in his work, I'm going to, and I can still breastfeed."
She went on to describe the bond she feels with other mothers, noting that she wants to be a voice for moms that take heat over their balance of being a parent and living a life that they enjoy.
"This is a hard job, and if you want to enjoy yourself you do it."
This isn't the first time Decker has posted herself breastfeeding on social media. Previously, the star shared a video of herself feeding her baby boy moments after she finished working out.
"I barely finished my workout because [Forrest] started waking up from his nap, crying," Decker said in the video. "It is, like, super tough to try to get a good workout in with your baby trying to nap and cry. But I did it, it was a 10-minute workout and I feel really good about it."