"Jersey Shore" castmates Vinny Guadagnino and Paul "Pauly D" DelVecchio haven't forgotten about their best bro Mike "The Situation" Sorrentino while he's been in lockup. In fact, Vinny said the pair have talked to him "every day" while he serves an eight-month prison sentence for tax evasion.
"[He's doing] so good," Pauly D said during a guest spot on SiriusXM's The Jenny McCarthy Show with Vinny on Wednesday.
"He sends me positive vibes," added Vinny, stressing that Sorrentino is the "exact same" person. "He gets me through my day while he's in prison."
'JERSEY SHORE' STAR MIKE 'THE SITUATION' SORRENTINO IS 'HAVING THE TIME OF HIS LIFE' IN PRISON, SNOOKI SAYS
The friends said they speak with Sorrentino through an app, which the star can access through a computer room inside Otisville Federal Correctional Institution, a medium-security federal prison in New York. Pauly D said he's "happy" as he focuses on doing his time in order to get back to his bride Lauren Pesce and start filming another season of MTV's "Jersey Shore Family Vacation."
Earlier this month, Nicole "Snooki" Polizzi told E! News Sorrentino is "having the time of his life" in prison.
"That's a little extreme," Vinny said in response to Polizzi's take on the situation.
But Pauly D did admit that it was different than they anticipated.
"It is a getaway and it's not what I thought it was going to be. There's no bars. There's not that many people," he explained.
The "Jersey Shore" stars then said Fyre Festival founder Billy McFarland and George Garofano — who hacked into the iCloud accounts of hundreds of people, including that of Jennifer Lawrence and Kate Upton — are also serving sentences inside the same prison.
'JERSEY SHORE' FANS FIND MISTAKE IN MTV REBOOT'S SEASON PREMIERE, DEMAND ANSWERS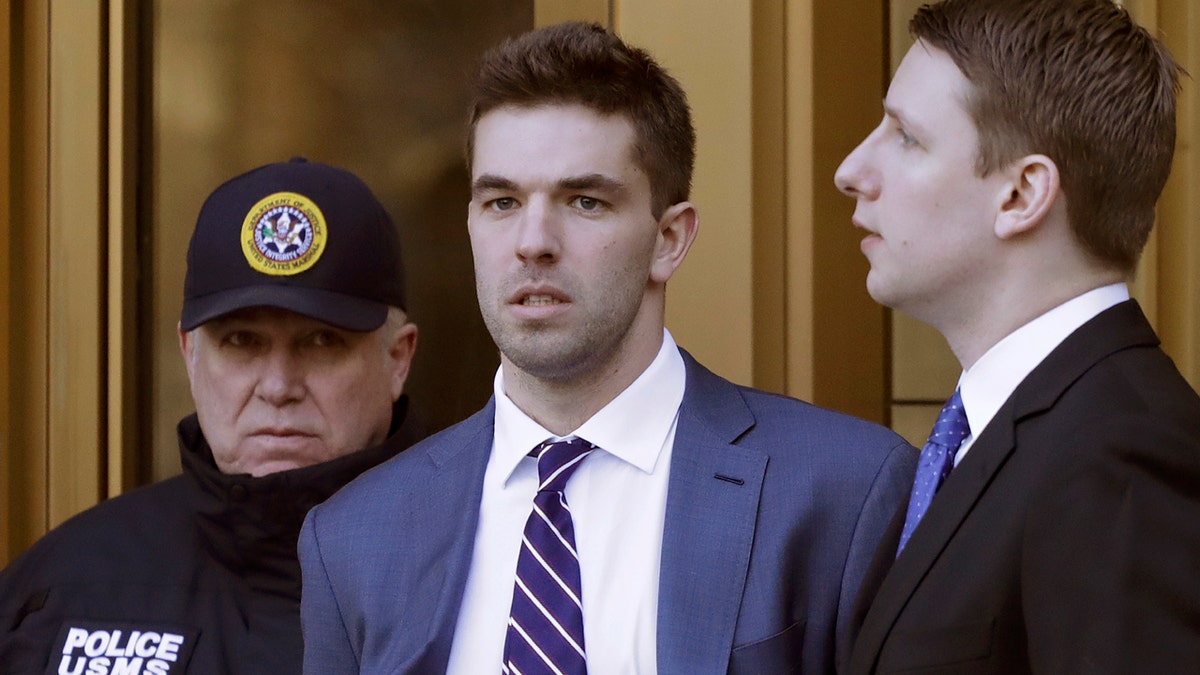 "They play Scrabble together," said Pauly D of Garofano.
"Tell Mike that he's got to get as much information out of the Fyre Festival guy, and he can write two books," Jenny McCarthy suggested.
McFarland admitted defrauding investors of $26 million in the 2017 music festival and over $100,000 in a fraudulent ticket-selling scheme after his arrest in the festival scam. He was sentenced to six years in prison.
Pauly D and Vinny are starring in a new MTV dating reality series called "Double Shot at Love," which premieres Thursday night.
Fox News' Nicole Darrah and The Associated Press contributed to this report.