Jennifer Lopez gushes about first 'good relationship' with Alex Rodriguez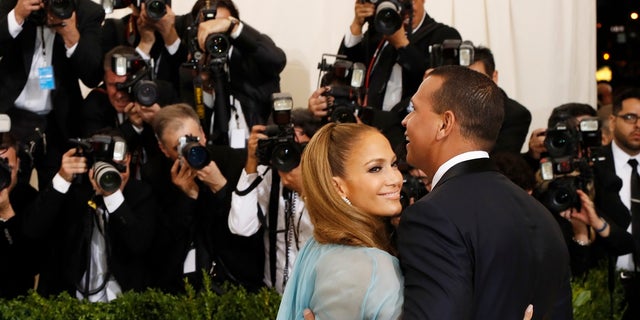 Jennifer Lopez is dishing on her relationship with Alex Rodriguez – and throwing some shade at her exes.
The 48-year-old singer and actress gushed about her "beautiful and different" relationship with the Yankees star to Hola!USA on Wednesday.
"I'm in a good relationship," Lopez said about Rodriguez. "I feel like I can say that for the first time – I don't know – maybe ever."
Lopez clarified she did have "great relationships" in the past – she even had twins Emme and Maximilian with singer Marc Anthony – but this is the first time she's felt like both parties "really make each other better."
"We complement each other, and there's really pure, true love. Just wanting to support the other person and make them happy. So, there's a different selflessness in the love that's beautiful and different. And healthy!" she said.
Rodriguez seemed to echo the same feeling when he spoked to ET on Tuesday.
"She's really funny and amazing and she's just magical. Everything she touches," he said at New York Fashion Week event. "I've learned so much from her in such a short period of time."
Lopez added this was "a golden era" of her life and is a better person overall.
"I feel that I am shining brighter than I ever have -- that I'm better as a person, as a daughter, as a mother, as a friend, as a partner," she said. "I want to be better and I'm OK with all of it."
"I'm not here to be perfect and I'm not here to be anything but my best, whatever that means for me," she said.
Lopez has been linked to several celebrities in the past, including P. Diddy and Ben Affleck, who she almost married before their engagement was called off. She was married three times in the past, the longest one to Anthony for seven years.
Rodriguez was previously linked to Cameron Diaz and Kate Hudson. The former baseball player was dating tech CEO Anne Wojcicki before his relationship with Lopez began around March.