James Levine, conductor who was fired after sexual misconduct investigation, sues Metropolitan Opera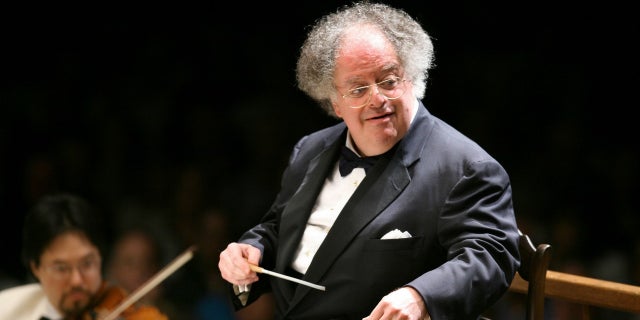 Famed conductor James Levine, who was fired Monday after a sexual misconduct investigation tarnished his career, has sued the Metropolitan Opera claiming the company exploited baseless allegations to tarnish him and then terminate him without so much as a phone call.
"Cynically hijacking the good will of the #MeToo movement," the Met and its general manager, Peter Gelb, "brazenly seized on these allegations as a pretext to end a longstanding personal campaign to force Levine out of the Met," said Levine's lawsuit, filed in a Manhattan state court on Thursday.
The suit accuses the Met and Gelb of defamation and breach of contract. It seeks at least $5.8 million in damages — and "to restore Levine's name, reputation and career."
MET OPERA FIRES JAMES LEVINE AFTER SEXUAL MISCONDUCT PROBE
Levine, who made his Met debut in 1971 and became one of the signature artists in the company's 135-year history, was fired after accounts in The New York Post and The New York Times of sexual misconduct dating back to the 1960s. At least four men came forward accusing Levine of sexual misconduct.
Levine, 74, has called the claims unfounded.
The suit alleges that one of Levine's accusers sent him friendly letters for decades after their alleged encounter, and that he never accused him of wrongdoing and even talked of visiting.
The events have brought scrutiny upon the Met, as well as Levine. The Met has faced questions about why it did not act sooner, especially since a detective contacted the company in October 2016 regarding a police investigation into Levine.
The Met decided to investigate Levine and announced Monday it "uncovered credible evidence that Mr. Levine had engaged in sexually abusive and harassing conduct both before and during the period when he worked at the Met."
METROPOLITAN OPERA CONDUCTOR JAMES LEVINE DENIES SEXUAL ABUSE ALLEGATIONS: I AM NOT 'AN AGGRESSOR'
"In light of these findings, the Met concludes that it would be inappropriate and impossible for Mr. Levine to continue to work at the Met."
The conductor was regarded as the best in America. He was so widely known he was given a starring role in the film "Fantasia 2000." He stepped down as the chief conductor two years ago due to Parkinson's disease.
The Associated Press contributed to this report.