Jaimie Alexander reportedly difficult to work with on 'Blindspot' set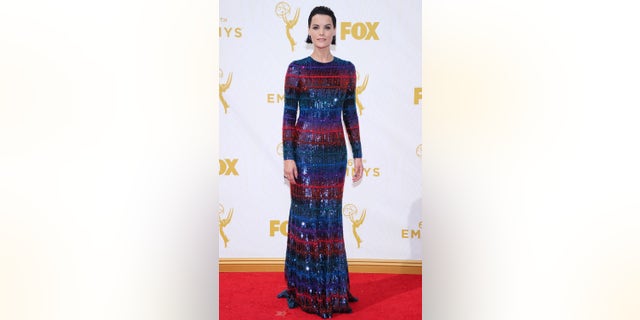 NEWYou can now listen to Fox News articles!
Complaints by Jaimie Alexander, star of NBC's hit series "Blindspot," have allegedly led to several people being fired from its Brooklyn set.
A source told me, "She's a perfectionist who complains constantly, and is such a nightmare that the producers will do almost anything to stop the torture."
A spokeswoman for Warner Bros., which produces the show, told me, "Three people were let go from the production recently. This has nothing to do with any show talent and is a production/studio decision."
Alexander's spokesman said, "I've never heard of a cast member being able to decide who is on the set. She's not even first on the call list."
Australian actor Sullivan Stapleton — whose character's name, Kurt Weller, is inked on Alexander's back — has top billing. Nonetheless, it's Alexander who is featured most prominently in promotion for the show.
The "Thor" actress plays a woman who wakes up naked in Times Square with no memory of how she got there, but has mysterious tattoos that might provide some answers.
Alexander might be cranky because it takes 7 ½ hours for makeup artists to apply her tattoos.
"We have a great time," she recently told Zap2it. "We have a great crew . . . and we listen to Beatles on Pandora. We have good coffee and good conversation, and the hours fly by."
Thick-skinned job applicants take note.
"Blindspot" — the No. 1 new fall show among adults 18 to 49 — was just renewed for a second season.
This article originally appeared in the New York Post's Page Six.