Jack Green dies; Country music star was 83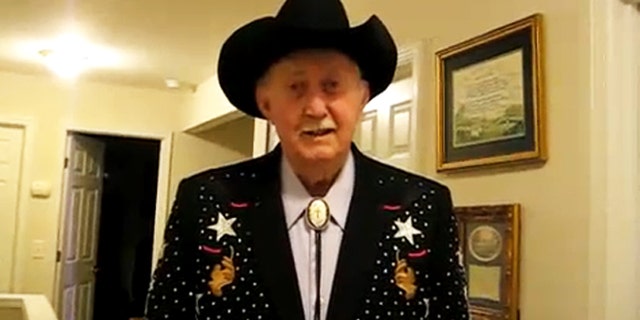 Jack Greene, a longtime Grand Ole Opry star who earned fame with the hit "There Goes My Everything," has died in Nashville at 83.
The song showed off his deep voice, made him a star and earned him the single of the year and male vocalist of the year awards from the Country Music Association in 1967.
Grand Ole Opry spokeswoman Jessie Schmidt said Friday that Greene died in his sleep Thursday night at home from complications of Alzheimer's disease.
Greene performed regularly on the Grand Ole Opry beginning in 1967.
His other hits, mostly in the late 1960s, included "All the Time," ''Are My Treasure," ''Until My Dreams Come True," ''What Locks the Door" and "Statue of a Fool."
He was nominated for a Grammy award three straight years.
"There was a whirlwind of events," he recalled in a 1992 Associated Press interview. "I'd go from one town to another, one radio station to another, one event to another. It was the highlight of my career."
His "There Goes My Everything" even spawned a competing pop version by Englebert Humperdinck.
"I had letters by the thousands from people who had lost loved ones," he said about the reaction to his song. "It touched a lot of people's lives."
In the late 1960s and early 1970s, Greene recorded duet hits with Jeannie Seely including, "Wish I Didn't Have to Miss You."
He was a native of Maryville, Tenn., where he started in radio at WGAP. He was a singer-guitarist who played bass and drums in various groups, then got his break when Country Music Hall of Famer Ernest Tubb hired him to be drummer for his band in the early 1960s.