Ivanka Trump dances with sons in viral video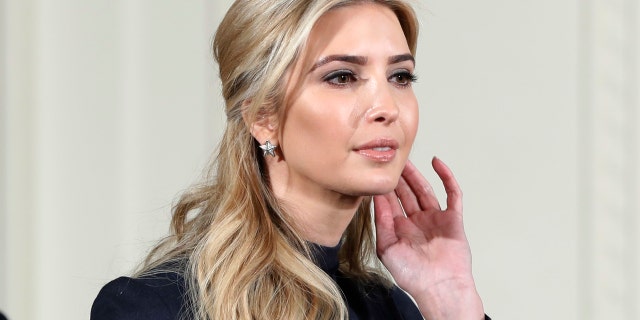 Ivanka Trump shared a video of herself dancing with her two sons on Instagram Thursday and it's quickly racked up more than half a million views.
The 35-year-old captioned the video, "Little moments matter, especially for working moms!! #TBT to an after-work dance party with my boys."
In the video, Ivanka, still in her coat, dances with her sons, Joseph and Theodore, with husband Jared Kushner. The couple also has a daughter, Arabella.
The First Daughter has been busy promoting her new book "Women Who Work."
In it, she reveals Vogue editor Anna Wintour called her up during Trump's senior year of college to offer her a job.
"She'd heard that I was graduating soon. She knew I liked fashion. She wanted to offer me a job at Vogue," Trump writes in her book.
While she was interested in fashion, she decided to follow in her dad's footsteps and turned down the gig.
"I just wasn't willing to delay my dream of becoming a builder," she said.