Is Treats the new Playboy?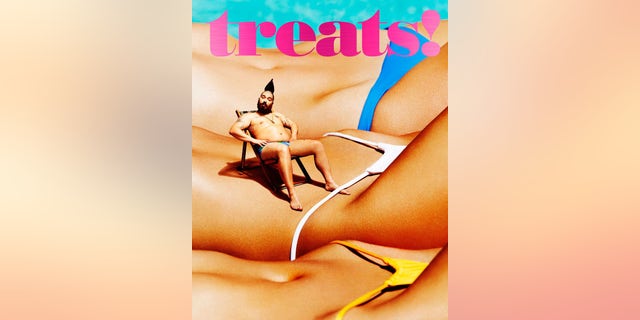 Playboy magazine debuted their first non-nude issue in March 2016. But now another magazine called Treats is stepping into the breach to feature celebrities including Lydia Hearst, Emily Ratajkowski, and Olivia Culpo in their birthday suits.
Even Sarah McDaniel, Playboy's first ever non-nude cover girl on that March issue, ended up going fully naked for Treats this summer.
So what is Treats' secret to getting the stars out of their skivvies?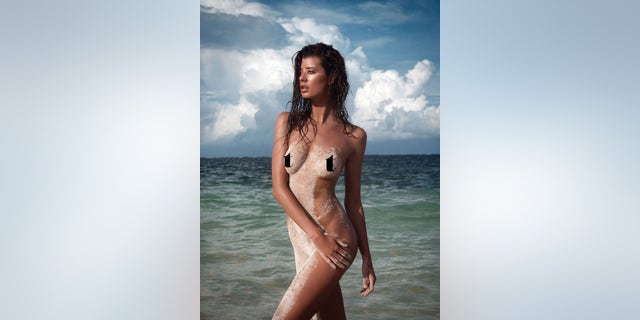 "Playboy is for men. I do this for women," founder and Editor in chief Steve Shaw told FOX411. "I shot for Playboy, Maxim, FHM and it was just cheesy. Forcing some poor actress to pose seductively. In Treats, the goal is to show beautiful, artistic images. It's sensual, not sexual."
The veteran photographer said he doesn't even think about what a man wants when deciding on the images that will make it onto his magazine.
"I'm a feminist in a sense. I'm cautious about everything I put in because I don't want to offend women," said Shaw.
Others in the fashion industry have taken note of Shaw's vision and departure from Playboy and so-called lad mags. Robert Casey, president of Boston-based modeling agency Maggie, Inc., told FOX411 that Treats is a more high-end artistic magazine aimed at the fashion industry elite whereas Playboy in its nude glory days catered to men looking to ogle women.
(And of course read the informative interviews.)
"Treats is a different animal entirely and is spearheading a genre Playboy could have only hoped to ever be," Casey said. "Playboy was always about lowest common denominator, like Top 40 erotica -- naked hot chicks that would appeal to any hetero male, and an occasional celeb thrown in as a PR stunt. Treats is the meeting of luxury, art, fashion and erotica. It's truly unique and fills a void, smart erotica that can appeal to women as much as men."
Craig Lawrence, President of modeling agency ONE.1, who represents models like Rocky Barnes, who have both posed for the mag, agreed. "We have always supported Treats because the pictures are great, they use amazing photographers, and it is a great launching pad for several models, including Emily Ratajkowski."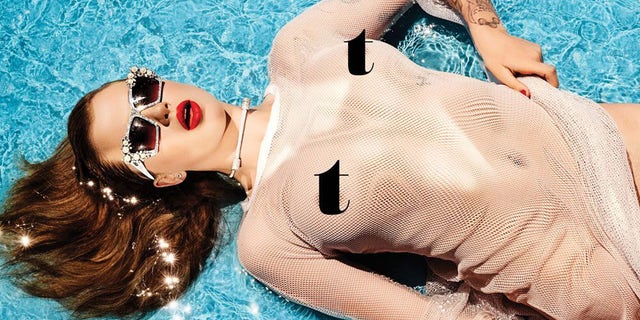 But Lawrence also credits Playboy for breaking away from its tradition of glossy, airbrushed images this year and moving toward a more fashion forward future.
"I think it may be too early to tell, but the new formula may work in its favor," said Lawrence. "They are getting great editorial models and photographers, and it is helping to legitimize the book in the fashion industry."
FOX411 reached out to Playboy but did not receive comment.