India's NDTV makes on-screen protest against rape doc ban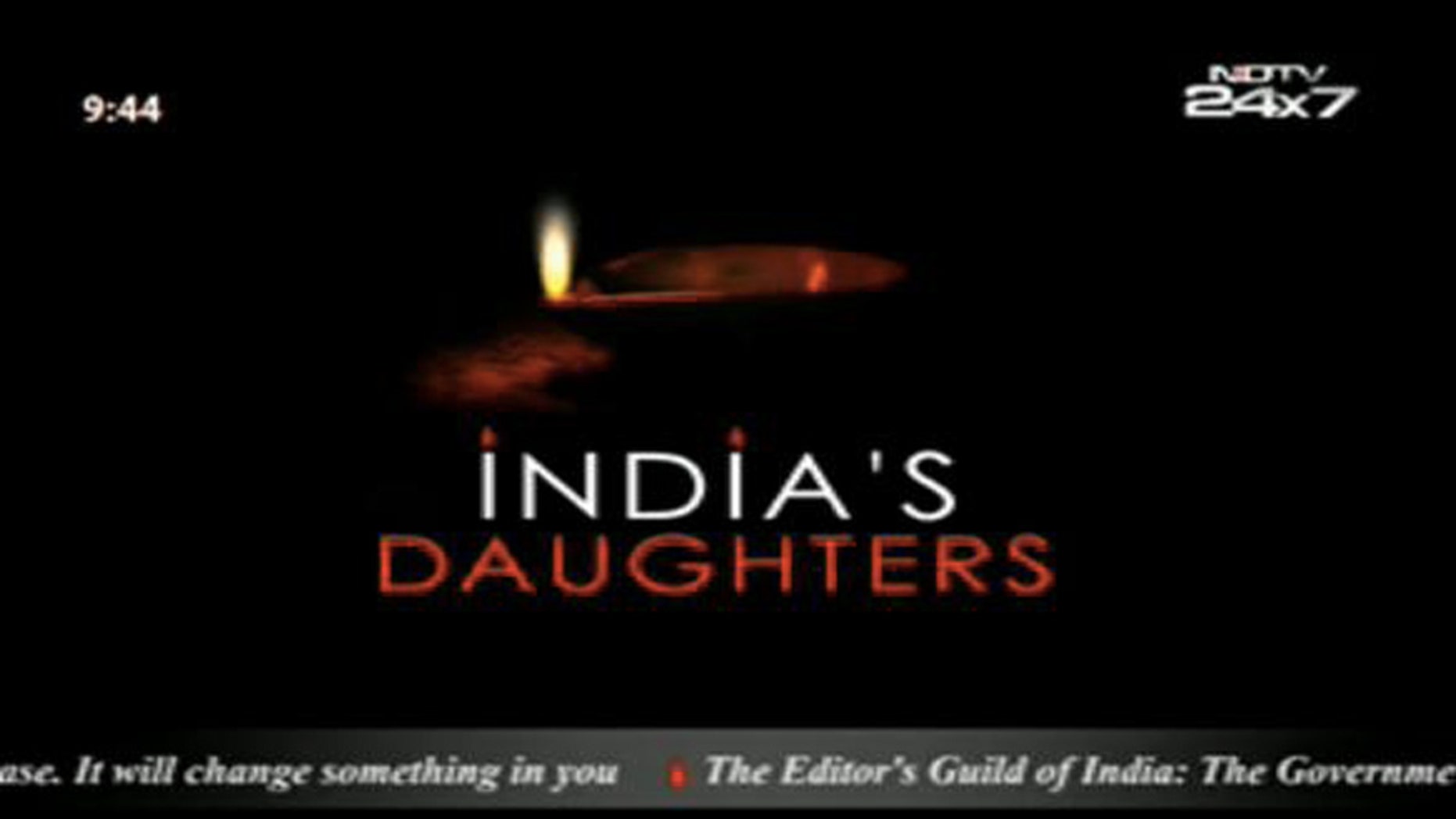 New Delhi Television launched an onscreen protest on Sunday against the banning of its documentary that addressed the rape and murder of a woman student in 2012.
At the allotted timeslot where it had planned to show the film, NDTV instead ran a black card with the words "India's Daughters," the title of the film that was directed by Leslee Udwin and co-produced with the BBC.
After a heated debate in the upper house of parliament, the Indian government last week banned the film for its "objectionable content" and said its screening "would damage India's reputation abroad."
"[The Indian government] will not allow any organization to leverage such an incident and use it for commercial purpose," said government minister Rajnath Singh.
The BBC reacted by bringing forward its first screening of the film on its BBC4 channel from March 8 to March 4. However, it subsequently asked YouTube to remove illicit copies of the film from the Internet, where it might be seen from India.
"This harrowing documentary, made with the full support and cooperation of the victim's parents, provides a revealing insight into a horrific crime that sent shockwaves around the world and led to protests across India demanding changes in attitudes towards women," the BBC said in a statement. "The film handles the issue responsibly, and we are confident the program fully complies with our editorial guidelines."
Four men were convicted and given death sentences for the rape and murder of Jyoti Singh on a bus in Delhi. The film includes interviews with the four men and their lawyer, who blame the victim.
One, Mukesh Singh, said, "A girl is far more responsible for rape than a boy.. A decent girl won't roam around at 9 o'clock at night. … Housework and housekeeping is for girls, not roaming in discos and bars at night doing wrong things, wearing wrong clothes."
The interviews were conducted in prison and with the written agreement of the prison authorities and the inmates.