IDOL 411: Favorite Gets Shocking Early Boot on 'Idol'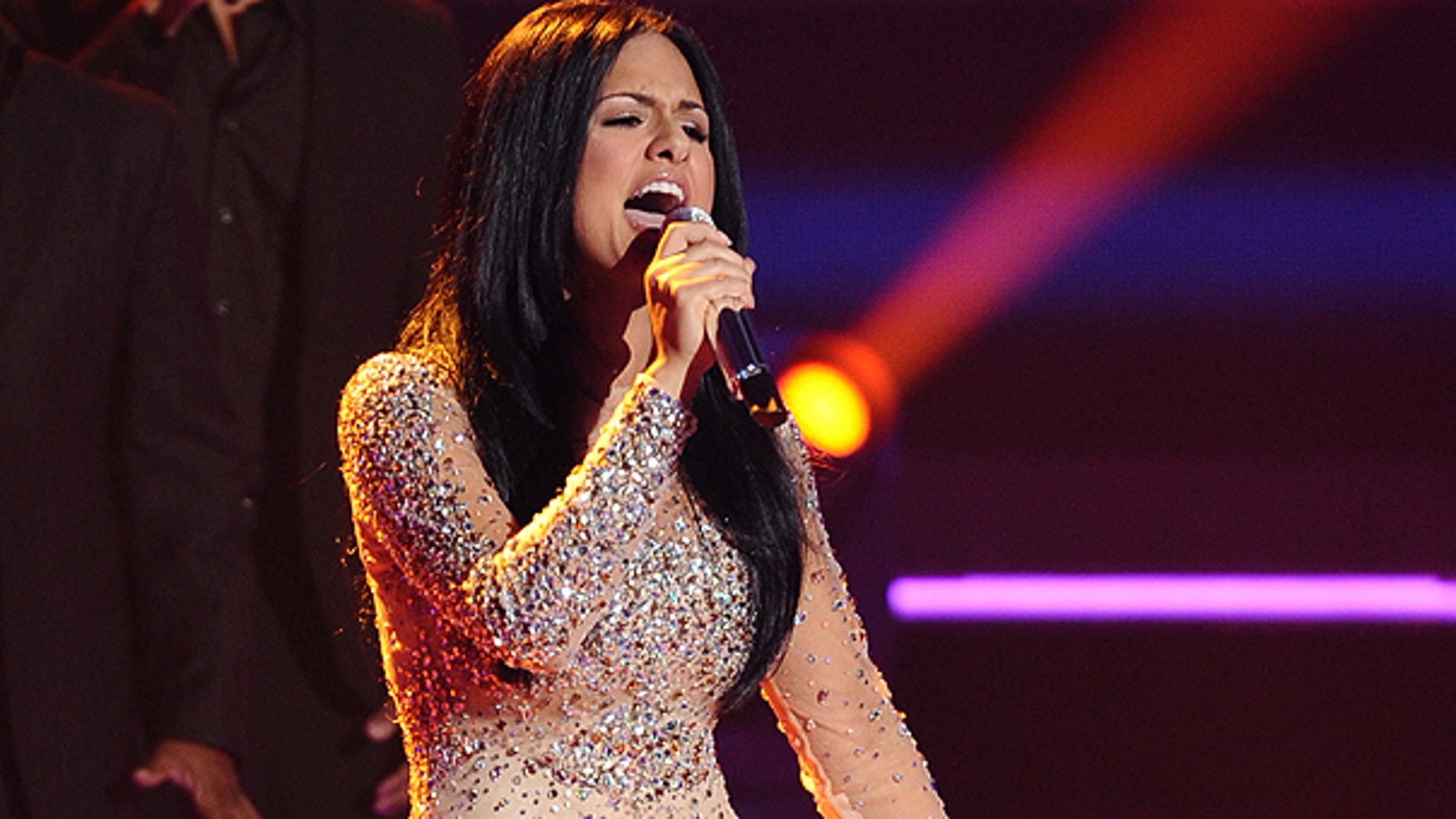 As our viewing companion put it, "They shouldn't have wasted the save on the hairy guy."
Beautiful Pia Toscano -- who was probably the best singer on "American Idol" this year -- was sent home Thursday night, about seven weeks before most people thought she would be. In fact, in most of the online polls we've seen, Pia was the contestant most people expected to win.
So what happened?
FOX411: Celebs in Pia Toscano's Corner.
There's only one explanation for Pia's dismal ninth-place ranking: Tween girl mega-voters.
In the last three seasons of "Idol," the winner has been a white, male "rocker." Now, we actually thought David Cook was pretty good (even if we also had a soft spot for David Archuleta). But Kris Allen was as bland as you get (especially compared to Adam Glambert), and we're still scratching our heads over Lee DeWyze's victory last year.
Of the remaining top eight, only Lauren Alaina, Scotty McCreery and James Durbin have never been in the bottom three. Two of these contestants are teenagers (very appealing to the "Idol" voting base), and one of them is a white, male rocker.
Luckily, all three of these contestants are very talented, and we particularly like James and Scotty. But it looks like gorgeous Pia didn't stand a chance. Men all over the country might be having a million drinks in a million bars over her, as Steven Tyler put it, but odds are, they weren't voting.
VIDEO: Watch this week's "Idol" performances again.
But the sad thing is, Pia really was the best singer, if not the best performer. We can't swear to it, but we thought we saw Randy's lips begin to form the F-word when he heard the news. And a stunned J-Lo looked like she was somewhere between crying and praying.
"I am shocked, I am angry, I don't even know what to say," she said, uncharacteristically speechless.
"I'm never upset on this show, and I'm never really mad, but this, like, this makes me mad," Randy added. "What is going on?"
Pia was joined in the bottom three by Jacob Lusk and Stefano Langone. Now, Jacob is one thing, but how is it possible that Pia went home before Stefano? Ditto for Haley Reinhart, for that matter.
Star Makers: Meet the team who work with the "American Idol" contestants.
Well, Ryan warned us that it could be a very shocking results night. But he didn't warn us that it would be a very depressing results night.
More observations from Thursday's show:
--We really liked Constantine Maroulis' version of "Unchained Melody." Is it us, or has he gotten slightly less cheesy over the years. Or maybe we've just gotten cheesier?
--Until Pia totally distracted us, we were completely confounded by Iggy Pop's bleeped-out performance. Yes, that was a half-naked crazy guy running around the stage.
--Look out, Haley -- Kelly Clarkson has a crush on your man!
--Who couldn't use a little charisma coaching from Russell Brand? But getting advice on how to be a celebrity from TMZ.com is sort of like reading a children's book by Perez Hilton.
- Jennifer D'Angelo Friedman