Ice-T arrested for driving through a bridge toll without paying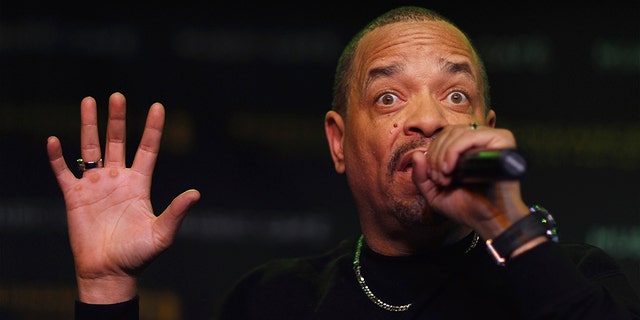 Ice-T was arrested in New York City after pulling through a bridge toll without paying, ET can confirm.
The Port Authority of NY & NJ tells ET that at approximately 6:56 a.m. on Wednesday, Ice-T (real name: Tracy Marrow) was observed driving his red, brand new McLaren sports car through the E-ZPass as he was approaching the George Washington Bridge.
He was quickly pulled over and law enforcement discovered that his new car wasn't registered.
He was charged with theft of services, issued a summons and was later released on his own recognizance. Additionally, he was issued a summons for not having plates and registration.
Canadian Rapper Jon James McMurray Dies Filming Airplane Stunt Gone Wrong
Some outlets have reported that the rapper turned actor had an E-ZPass in his car but it didn't work in the E-ZPass lane. However, a source tells ET that there was no E-ZPass transmitter in his sports car.
Watch John Cena Hilariously Surprise a Superfan Who's Hypnotized to Not Recognize Him!
Shortly after being released, the "Law & Order: SVU" star took to Twitter to share his thoughts on the incident.
'Halloween' Actress Danielle Harris Welcomes a Baby Boy (Exclusive)
"Cops went a little Extra. Coulda just wrote a ticket. In and out.. Moovin," he wrote, adding, "I love how people think just because I ACT like a cop on SVU I get special treatment from real cops... lol."
He later shared a retweet about his 2-year-old daughter, Chanel, enjoying a carnival ride with her mother, Coco Austin, which he captioned, "In more IMPORTANT news... Chanel rode her first Roller Coaster! #Thingsthatmatter."