Hugh Hefner to be laid to rest next to Marilyn Monroe
Hugh Hefner had planned this all along.
The iconic founder of Playboy magazine will be buried next to actress and sex symbol Marilyn Monroe.
Hefner died Wednesday of natural causes at his famed Playboy mansion in Beverly Hills surrounded by family at the age of 91.
The pipe-smoking hedonist had planned his burial location way before his death. In 1992, Hefner bought the burial space next to Monroe at Los Angeles' Westwood Village Memorial Park for $75,000, the Daily News reported.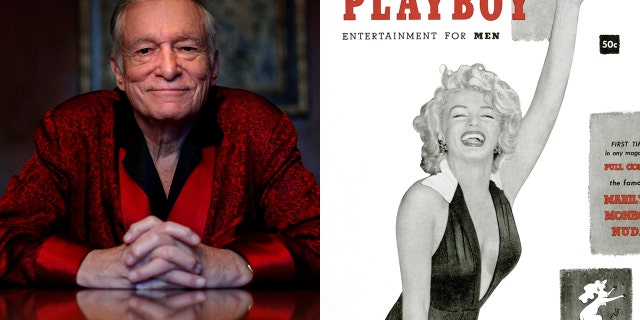 HUGH HEFNER, PLAYBOY FOUNDER, DEAD AT 91
Monroe was the first model to grace the cover of Playboy in 1953.
In 2000, Hefner explained in a Playboy interview why he bought the crypt space.
"Jay Leno suggested that if I was going to spend that kind of money, I should actually be on top of her," Hefner said. "But to me there's something rather poetic in the fact that we'll be buried in the same place. And that cemetery also has other meanings and connections for me. Friends like Buddy Rich and Mel Torme are buried there. So is Dorothy Stratten."
Late entrepreneur Richard Poncher bought the vault above Monroe and asked his wife that his body be placed upside down as to seem as if he was staring directly at the late actress, The Guardian reported.
IN WAKE OF HUGH HEFNER'S PASSING, WHAT WILL HAPPEN TO THE PLAYBOY MANSION?
Poncher told his wife: "If I croak, if you don't put me upside down over Marilyn, I'll haunt you for the rest of my life."
Poncher was buried in the intended spot for 23 years until his widow sold the space for more than $4.6 million in 2009 to an anonymous bidder on eBay.
The Associated Press contributed to this report.