How 'The Graduate' star Anne Bancroft avoided being typecast as Mrs. Robinson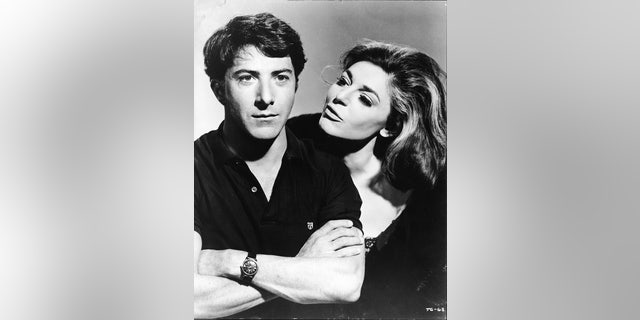 Anne Bancroft may have smoldered on the big screen as the wildly seductive and much older Mrs. Robinson, but she didn't want to be typecast as an adulteress.

The Oscar-winning actress, who died in 2005 at age 73 from uterine cancer, is the subject of a recent book published by journalist Douglass K. Daniel titled "Anne Bancroft: A Life."
MERYL STREEP SAYS DUSTIN HOFFMAN DID IN FACT SLAP HER WHILE FILMING 'KRAMER VS. KRAMER'
Daniel interviewed numerous friends and colleagues who worked closely with the star over the years. And while her husband, Mel Brooks, and their son declined to participate, the two reportedly didn't object to Daniel's reporting.
Bancroft, already a seasoned actress by 1967, starred in "The Graduate" alongside a then-unknown actor named Dustin Hoffman.
"As the producer of that film said in later years, they could get her at a price, meaning she wasn't going to be expensive," Daniel told Fox News. "She didn't have the star power and salary of, say Elizabeth Taylor. But, she was a solid actress.
"If you look at the list [of potential actresses] that was kicked around… you'll see she was probably the youngest of the bunch. Others were more of the age of the character. Actresses who were in their 40s and even early 50s… Anne was only 35 when they filmed that movie, and she was playing easily 45."
"The Graduate" tells the story of a disillusioned college graduate (Hoffman), who finds himself torn between his older lover (Bancroft) and her daughter.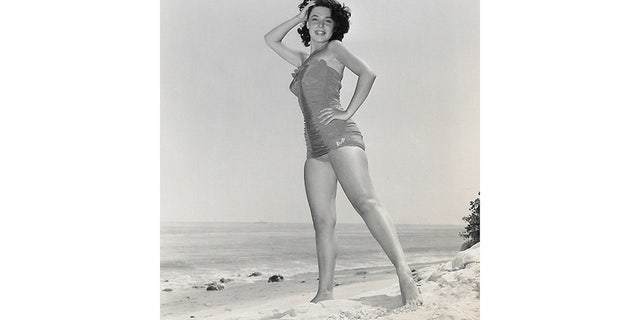 Producer Lawrence Turman had a star-studded wish list of actresses he believed could have taken on Mrs. Robinson. Lana Turner, Rita Hayworth and Ava Gardner were just a few of the many actresses he considered.
Even Doris Day made the cut, but her husband and manager Martin Melcher allegedly thought the plot was too dirty for America's Sweetheart.
And there was no denying Bancroft's charisma.
"Her beauty was panned down by makeup and the way she was filmed," said Daniel. "She appeared a little harsher, especially in her early scenes. But she was able to carry through… especially with that inner pain Mrs. Robinson felt as you get to know the character.
"And that's the sort of thing Anne Bancroft easily excelled in… Most guys from that era would tell you. [Mrs. Robinson] was hot, she was desirable and just the kind of fantasy a younger man would have..."
Daniel added that despite their titillating scenes, Bancroft and Hoffman didn't share much of an off-screen interaction. And being a sex symbol like Mrs. Robinson wasn't always easy.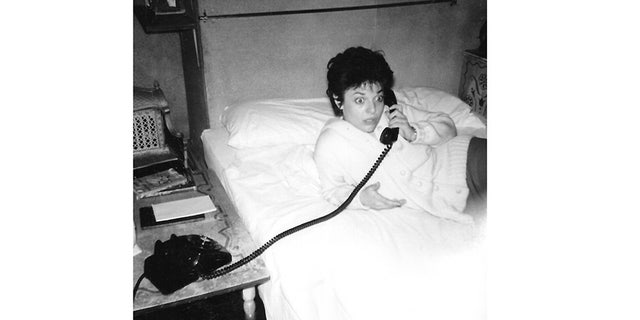 "The role certainly called [for nudity]," said Daniel. "Anne said she was prepared to do it, but when the day came, she just realized she couldn't. They got a body double to take care of that. So that was the case where it sounded good on paper, but when the day came, the idea of standing there naked on a set in front of everybody — she couldn't quite bring herself to do it."
Bancroft was barely 21 when she arrived to Hollywood from The Bronx with her first movie contract and first appeared in 1952's "Don't Bother to Knock" opposite Marilyn Monroe.
"The Graduate" was a triumphant move for the actress.
"She was paid $200,000, which was good money," said Daniel. "That's like $1.5 million today. She got a leading role… And the movie did so well that it reminded everybody what a good actress she was."
Still, Mrs. Robinson wasn't always a blessing for Bancroft. Daniel claimed she was in danger of being typecast. Both fans and critics also couldn't stop talking about the film over the years.
"She wasn't interested in playing Mrs. Robinson again in other movies," explained Daniel. "So she stayed away from those kinds of roles. She also found that people always wanted to talk about Mrs. Robinson. She got kind of tired over the years because she did a lot of good roles, but Mrs. Robinson hovered over everything because she did it so well and the movie was so popular."
Daniel claimed it wasn't until Bancroft was in her 60s when she finally came to terms with the character.
"One of the directors she worked with after she turned 60 told me she saw the movie for the first time to see how she looked," said Daniel. "And she said, 'I thought I looked beautiful.' I think that's how she remembered the role. It was a time in her life when she looked the most alluring… And I think that's how she looked back at 'The Graduate' from that day on."
One thing that did give Bancroft joy throughout her life was her relationship with Brooks. The two married in 1964 and the union lasted until her death.
"People told me their love was the real deal… [And] as much as we want to see them as an odd couple — she's a dramatic actress and he a comedy writer — they shared a love of laughter," said Daniel. "They were both also divorced… They were a little older, a little more mature when they met… And they both had a better understanding of what it took to make a marriage work. That odd couple wasn't so opposite after all."
Brooks also made sure to stay by his beloved's side while she privately battled cancer.
"She had been dealing with cancer for a long time," claimed Daniel. "She had her first brush with cancer around 1980… She kept it very quiet. Some of their closest friends didn't know about it… It was also a matter of career. People have to be very careful about illnesses being out there because you won't get hired if people know you're sick.
"You're sinking millions of dollars on a production… Keeping it quiet made sense from a professional view… [But] she dealt with cancer on and off over the years."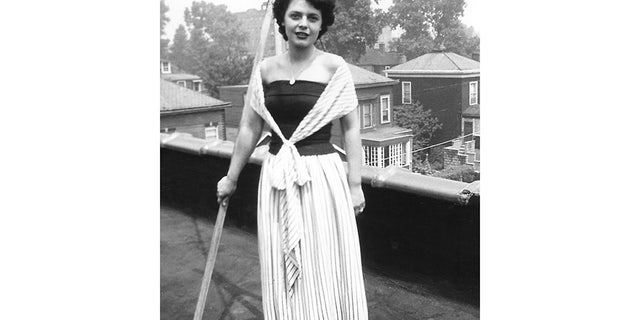 And Bancroft kept working. Her last credited role before her death was that of herself in "Curb Your Enthusiasm" in 2004.
"One of her colleagues told me she was quick to anger, she was quick to laughter — she had her emotions very much on the surface," said Daniel. "And that made her a great actress. She responded to things emotionally, whether it was in her acting or in her life. And that made her very memorable to those who knew and loved her."