How Israeli TV show 'Fauda' is bridging the gap between Arabs and Jews
NEW YORK – When Lior Raz sat down with his longtime friend Avi Issacharoff to write a TV show about their experiences serving in the Israeli Defense Forces (IDF), the Israeli-born actor never thought anyone would see it.
"I thought just me and my mother and Avi's mother and father [would see it]. That's it," Raz told Fox News when he visited our New York studio.
But Raz could not have been more wrong -- "Fauda," which follows Raz's character, Doron Kavillio, a member of a top-secret elite IDF unit tasked with going undercover as an Arab to capture terrorists -- has captivated not only Israelis. The show is also appreciated by Arab audiences.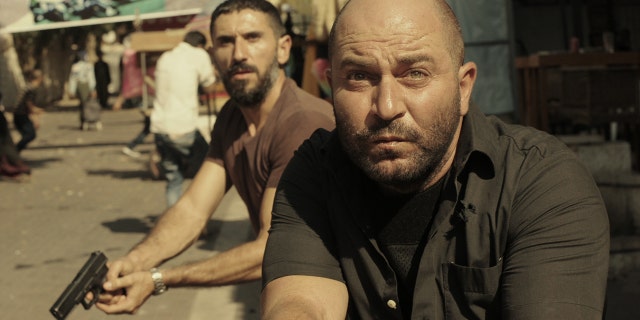 Netflix, which doesn't release viewership numbers, calls the show a "global phenomenon" available in 190 countries. Season 2 was released on May 24.
"['Fauda'] is the most viewed show in the Arab population in Israel because a few things," he explained. "First of all, we honor their language, we honor their narrative and we respect them."
Raz said he gets emails from Palestinians and people in Arab countries who tell him "this is the first time... that they feel compassion to the Israeli side."
"But the opposite as well," he said. "I see right-wing Israelis [who are] telling me that this is the first time that they feel compassion for the Palestinian side."
The 46-year-old, who grew up speaking Arabic at home, said the secret to the show's success is that he and Issacharoff were able to honor Palestinian culture. He said the show portrays terrorists as multi-dimensional characters. The show's name, "Fauda," means "chaos" in Arabic.
"When you see a bad guy [in other shows], he's just a bad guy. He [doesn't] have a wife, he [doesn't] have kids, he's not in love with someone. And for them, it was for the first time that you see a terrorist with [a] real life."
In fact, according to Issacharoff, a longtime Arab affairs journalist in Israel, even Hamas terrorists enjoy the action series.
"[I was] in [an] Israeli jail meeting with Hamas officials. It became a huge hit in the Israeli prison," Issacharoff said in a 2017 interview. "And Hamas even wrote about it...in their official website that it's a bad show; it's a Zionist show, don't watch the show, yadda, yadda, yadda. And at the end, they put a link to the first episode of 'Fauda.'"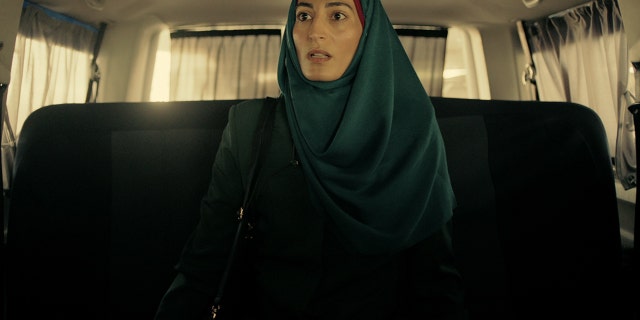 Creating the show offered a new perspective for Raz on the ongoing Mideast conflict. Most of season 1 was filmed in the Arab-Israeli village of Kfar Kassem and the former soldier admitted he was nervous about what to expect while living in the village for filming.
"I think we canceled the first day of shooting because we were afraid. We didn't know what to do because... there are missiles going down," he revealed. "But then we talked to the mayor of Kfar Kasam and he said, 'C'mon on, come everything will be OK.'"
A tepid Raz and his crew agreed but were still anxious because, at the time they filmed, there was a war going on.
"But we were together like a month-and-a-half in Kfar Kasem -- Arabs and Jews working together in a creative peaceful bubble -- and it was amazing. The hospitality was amazing," he recalled. "You know, the missiles from Gaza don't know if you're an Arab-Israeli or a Jewish-Israeli. So for everyone, it was the same stress."
He added, "It was an opening of dialogue that gave us the opportunity to understand the other side and for them to understand us."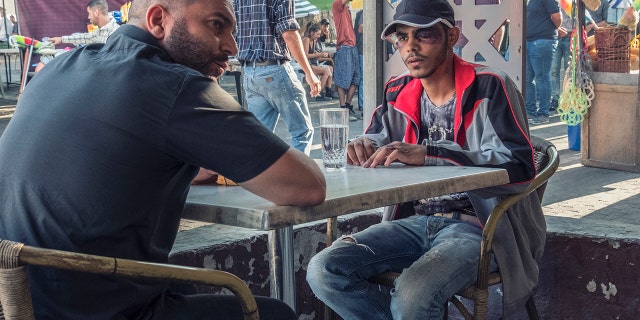 Though the plot is fictional, many elements mirror that of Raz's own life. He too was an undercover commando who carried out operations similar to those depicted in the show, and during his military service, he had a girlfriend who was killed by a Palestinian attacker — like one of the characters.
"In the show, you see a woman who is dying in a terror attack and she's a girlfriend of a guy in the unit. When I was 19, I had a girlfriend for three years that she died in a terror attack in Israel, in Jerusalem," Raz told us. "So the same words and the same sentences that we used to talk, we wrote it in the script... So there's a lot of similarity between our life and the show."
While the show appears to be very realistic, Raz, who said he could not divulge specific details of his IDF service, said they are very careful not to give away military secrets.
"We are very careful about revealing secrets in our show. You don't see any technology and many things the units are doing, we're not showing," he said.
With the release of season 2 on Netflix, Raz warns viewers it's going to much more intense.
"It's going to be much more personal and much more action," he said adding, "don't get connected to anyone."
The Associated Press contributed to this report.