Hoda Kotb gets Matt Lauer's job, but only a fraction of his or Megyn Kelly's NBC paychecks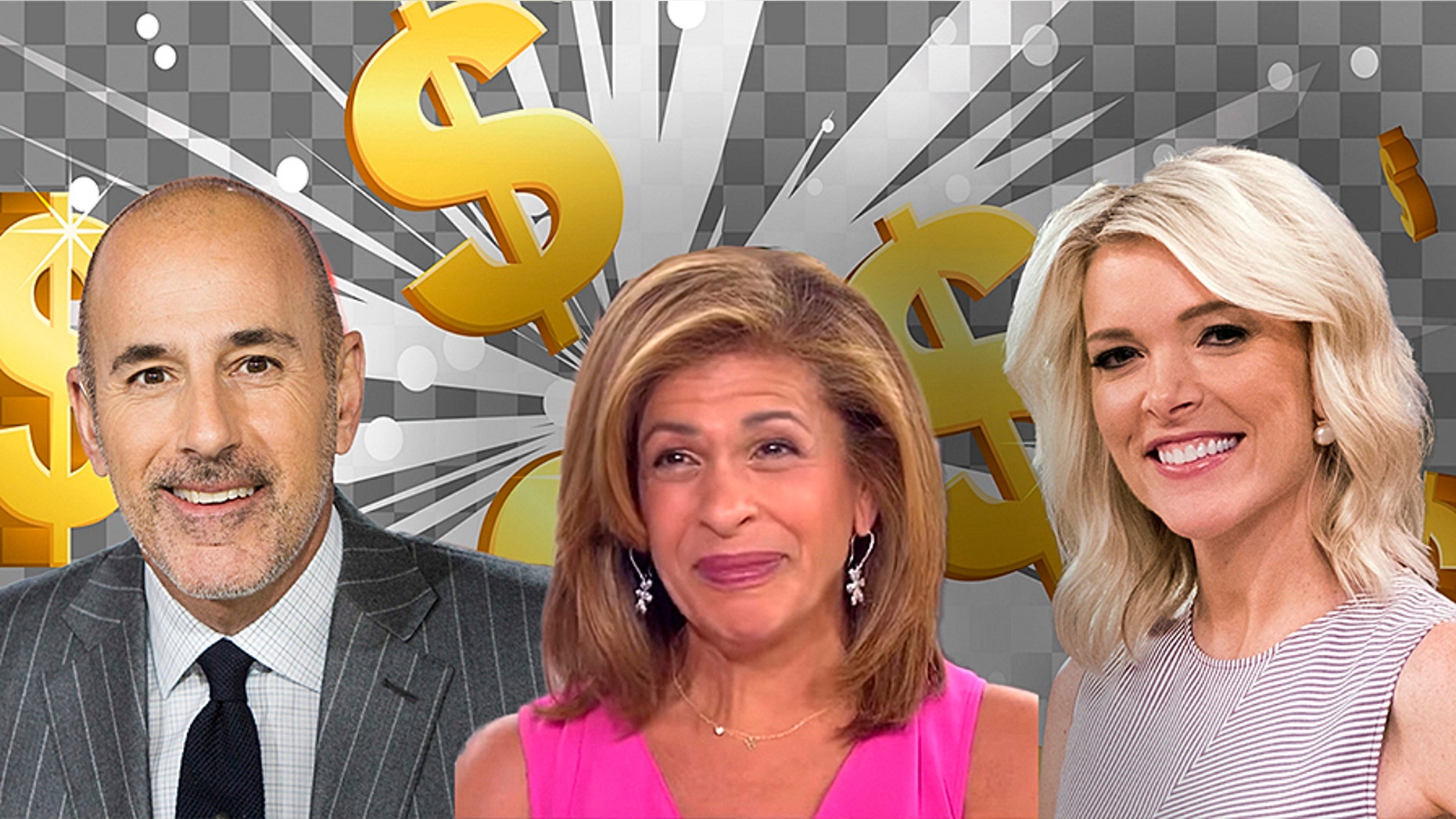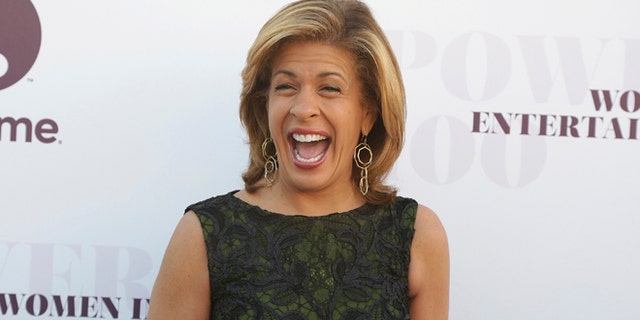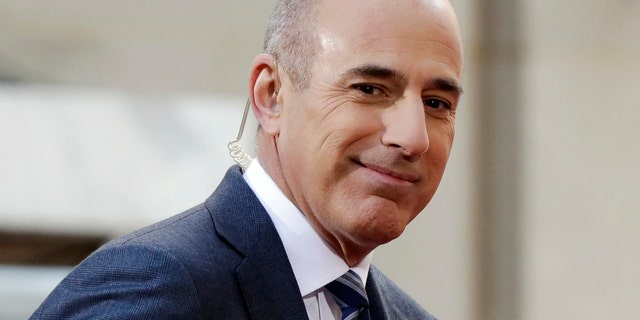 Hoda Kotb will make roughly $18 million per year less than disgraced male predecessor Matt Lauer, and about $13 million less than fellow "Today" anchor Megyn Kelly, despite doing significantly more work than both, according to the New York Post, raising the ire of some viewers.
Kotb will earn $7 million per year, according to the Post, while Lauer reportedly made $25 million, and Kelly makes around $20 million.
The pervy Lauer, who was fired last year for sexual misconduct, was typically out the door when his show wrapped up at 9 a.m. and he only worked four days a week most of the time. Not only will Kotb replace Lauer from 7-9 a.m., but she will also continue to co-host the 10 a.m. hour with Kathie Lee Gifford. Kotb's day will now end at 11 a.m., meaning she is literally working twice as much as Lauer did for significantly less cash.
While Kotb appears happy to have the spotlight that comes with co-hosting the flagship program, it's safe to ponder if she will eventually get jealous of Kelly, who hosts the fledgling 9 a.m. hour wedged in between Kotb's two gigs.
Meanwhile, over at ABC, Robin Roberts and George Stephanopoulos reportedly make $15 million-$18 million each, according to Business Insider. And Kelly Ripa reportedly makes well north of $20 million to host the one-hour "Live" at 9 a.m. ET.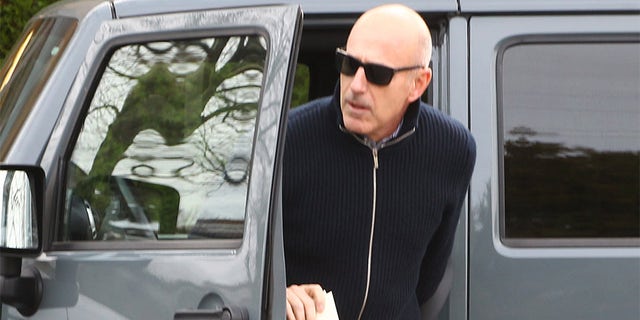 The wage discrepancy for the NBC star might seem odd in the era of gender equality and with gender-based pay gaps being a front-and-center issue, but Kotb doesn't seem to mind, at least for now.
"Hoda isn't complaining about the money. She has landed the big job she always dreamed of, and most definitely deserves," an insider told the Post. "If things go well, Hoda could ask for more next time if she re-ups her contract. But the figures underline the huge wage disparity at NBC News."
Upon hearing of the difference in salary, many people took to Twitter to express frustration at the salary gap. "Hoda is making $0.28 to every $1.00 Matt made," one user wrote.
"Not only should Hoda Kotb and Savannah Guthrie make salaries comparable to Matt Lauer, they should be commended for steering the program embroiled in controversy back on the right track."
Another, seemingly unaware of the Post report, wrote, "I hope Hoda asked for and received all of the dollars and coins to replace Matt Lauer on 'Today.' Hoping we don't get a story six months from now that there's a significant salary gap."
Conservative commentator Britt McHenry thinks it's odd that a "popular television show catering specifically to a female demographic" doesn't hold its own women "in higher regard" when it comes to salary.
"It's a ratings and viewership business, so I understand talent will be compensated at varying degrees according to a few factors. But Kotb has been at 'Today' for a long time and is extremely popular," McHenry told Fox News. "Not only should Hoda Kotb and Savannah Guthrie make salaries comparable to Matt Lauer, they should be commended for steering the program embroiled in controversy back on the right track."
Others called for a boycott of the morning gabfest until the network pays women equally. But money isn't the only difference between Kotb and Lauer's arrangements, as the latter required elaborate perks. Kotb, for instance, presumably won't require NBC to shell out the cash to fly him back and forth to the prestigious Hamptons via helicopter.
NBC Universal boss Steve Burke, had given Lauer absolute control over "Today," including programming decisions down to the minutiae of what stories would be covered every morning on the program. It's highly unlikely that Kotb will receive the clout that Lauer did, as co-host Savannah Guthrie is now the face of the "Today" show.
"I can promise you that Savannah and Hoda's contracts combined do not match Matt's salary," reporter Yashar Ali tweeted.
Ironically, despite Kotb being less powerful and earning significantly less than Lauer did, the show has thrived in the ratings department since she took his seat. "Today" has topped arch-rival "Good Morning America" across the board every week since Lauer was canned. A growing number of industry insiders are wondering if for years, the $25 million star was actually turning viewers away.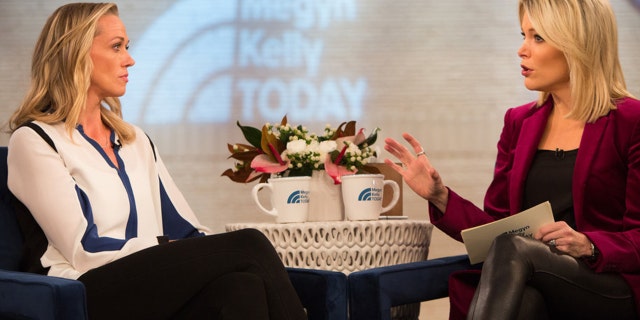 "Women never forgave Matt for what he did to Ann [Curry] five years ago. We're now realizing that he was dragging down "Today's" ratings ever since. He wasn't key to their ratings. He was actually actively hurting their ratings," a TV executive at a rival network told Fox News.
People Magazine recently published a story headlined, "20 female celebs who have spoken out about equal pay," and it's clear that some of the women featured wouldn't be happy with the discrepancy between Lauer and Kotb's salaries.
"I believe women deserve equal pay," actress Amy Schumer told the magazine, while Emma Stone said, "In my career so far, I've needed my male costars to take a pay cut so that I may have parity with them."
Beyoncé, Jennifer Lawrence, Jessica Chastain, Natalie Portman, Sandra Bullock, Amy Adams, Patricia Arquette, Kerry Washington and Emma Watson are among the high-profile female stars that have spoken out about the gender gap -- and issue that has become the latest in a series of problems NBC is facing regarding treatment of women.
Parent company Comcast is conducting an investigation regarding who knew about now-disgraced Lauer's sexual misconduct and when they knew it. Fox News has learned that the investigation is now being conducted outside of the NBC News chairman Andy Lack's division. NBC Universal's corporate team of human resources and legal executives are leading the ongoing harassment probe and will report its findings to HR Executive Vice President Patricia Langer and Vice President, General Counsel Kim Harris.
Lack recently announced a "culture assessment" of NBC News and an assortment of other bureaucratic efforts he's doing to combat sex harassment – such as focus groups and mandatory training on workplace behavior and harassment prevention. None of the steps taken by NBC News place any blame on leadership that may have allowed Lauer's alleged predatorily behavior to thrive.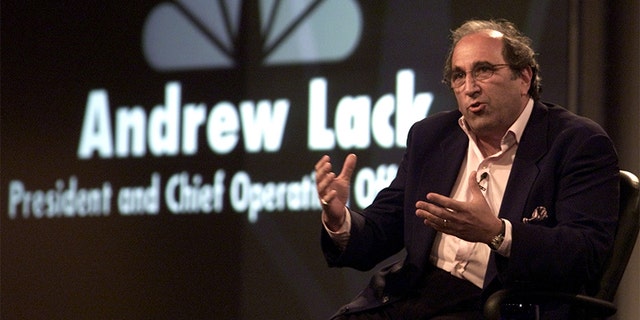 In addition to firing Lauer, NBC News has had a smorgasbord of other sexual misconduct-related incidents occur of late. MSNBC admitted star Chris Matthews settled with a former producer who accused him of sexual harassment; the network also fired "Morning Joe" regular Mark Halperin for sexual misconduct and suspended two contributors, Glenn Thrush and Harold Ford, Jr., after they were accused of harassment by women.
Mika Brzezinski even upset a group of Halperin's accusers last month by saying she tried to arrange his victims to attend a face-to-face apology.
When news first broke that Lauer had been fired, Lack initially claimed there was only one complaint about Lauer in 20 years--the one that led to his dismissal. But the executives soon backtracked, with NBC clarifying in a statement that only "current" management was in the dark about "reports" of Lauer's conduct. Even the second statement has raised eyebrows and the Variety reporters who broke the Lauer bombshell, Elizabeth Wagmeister and Ramin Setoodeh, have questioned the claim that current NBC staffers were unaware of Lauer's misconduct.
All this is occurring as Lack and his top deputy, Noah Oppenheim, still have not explained why they sat on two of the biggest stories of the decade: Farrow's investigation of Weinstein and the "Access Hollywood" tape of Donald Trump making lewd comments about women. After NBC passed, Farrow took his work to the hallowed New Yorker magazine and is now receiving Pulitzer Prize buzz. The tape of Trump caught on a hot mic was leaked from within NBC to the Washington Post's David Fahrenthold, who is Oppenheim's friend from prestigious Harvard University where they worked as editors together on the student newspaper.
Observers have recently pondered if NBC executives' reluctance to expose other big stars' bad behavior -- via the "Access Hollywood' tape or Farrow's investigation -- was linked to what Vanity Fair called a "glass houses" problem.