Hayley Hasselhoff Discusses Her Success as a Plus-Size Model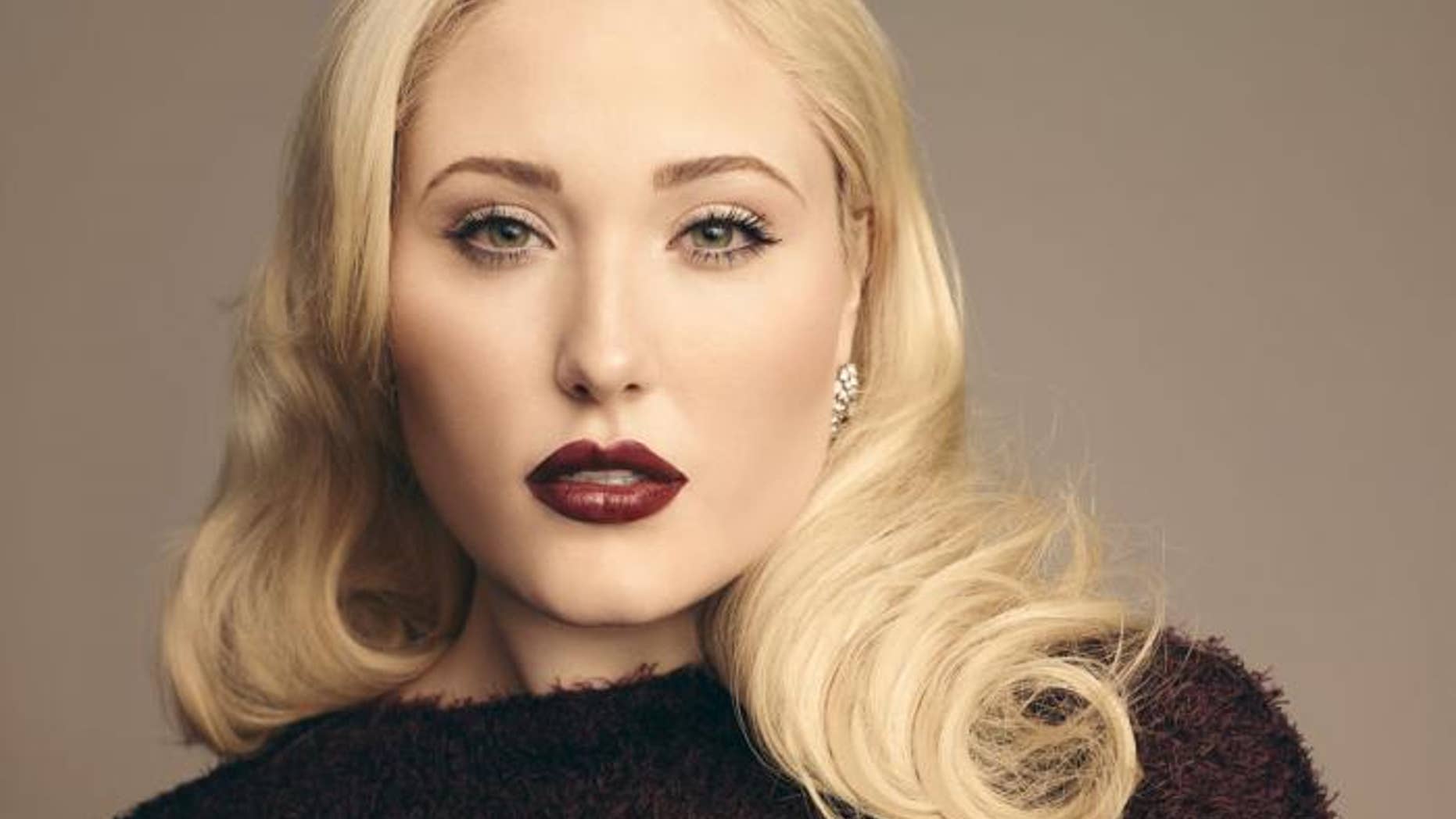 Hayley Hasselhoff is more than just an aspiring actress who happens to be the daughter of "The Hoff" — she's also one of the most celebrated fresh faces of the fashion industry.
At age 22, this buxom blonde beauty already won 2014's Best Plus Size Model award at the UK's British Plus Size Fashion Awards; she was named the ambassador of Paris's Plus-Size Fashion Weekend; and has been cited as one of the "11 Plus-Size Models You Need to Know." 
While Hasselhoff has been modeling since age 14, she has since returned to the modeling spotlight after solely focusing on acting. And according to this stylish It-girl, now is an exciting time to become reacquainted with the fashion world.
FOX News Magazine spoke exclusively with Hasselhoff about her blossoming career in the entertainment industry, her stance on the plus-size industry, as well as her go-to tips for dressing a curvy body like a runway pro.
FNM: For our readers, could you tell us briefly how you got started as a model?
HH: Well, I always knew I wanted to be in the entertainment business because I've always expressed my emotions openly through creativity. I wanted to be an actress, so modeling kind of came out of the blue. At 14, I was approached and set up with a meeting with Ford [Modeling Agency], and I soon became the face of Torrid. I became involved with their model searches and it really just opened my eyes to a different world of plus-size modeling and how many girls out there are dealing with body image. It was such a beautiful journey, and the next thing I did was "Huge" on ABC Family. I was still doing some modeling, but my focus was really on acting. I just got back to plus-size modeling in 2014, and it just kind of skyrocket for me. It was a full year of exploring the industry again.
FNM: What were some of the challenges you faced in the fashion industry?
HH: For me, I'm a different type of model. I didn't really face any struggles this past year because there's this big movement going on concerning raising more awareness towards body image. Honestly, I don't think of not booking a job as a struggle because at the end of the day, I look at struggles as not being confident with myself or not pushing myself to become the best that I can be to reach the success that I want. I don't need someone to give me that gold sticker to prove I did a good job. It's about honing in on my own craft and making sure I'm doing this all for myself and that I'm getting better at it each day.
FNM: You've mentioned that there's a movement to embrace more shapes and sizes in the fashion industry. How do you feel the media portrays being plus-size?
HH: Like with anything that society doesn't really understand, it's tricky. In the modeling world, plus-size usually starts at a size 8 and goes up to a size in 18. In society, you would think plus-size would be a 14 to 24, and rightfully so, because that's what you were taught to believe. The plus-size modeling industry is still a part of the fashion industry and it's still a cutthroat industry. It's one that's been around for years. It's just one that hasn't been as publicized. But if you look at Cosmopolitan in Australia, they've been using plus-size girls in their editorials since 2000 on a regular issue basis without labeling them "plus-size." Vogue Italia also features plus-size models. There's so many outlets that have already embraced plus-size models and I think America is slowly being introduced to that. Fortunately, it's happening, and it's becoming this beautiful movement that I'm proud to be a part of. I think that plus-size modeling is trying to find its niche in the market, which is making it such an exciting time.
FNM: How does your father feel about your work in fashion?
HH: He loves it. I started when I was 14, so my dad was driving me to my jobs when I was a kid. He's so, so proud of me, and that's the biggest gift of all to me, to hear that my parents are proud of me. I mean, I couldn't drive myself … [laughs].
He's in the entertainment business, but people tend to forget that he's my dad first. I have a great and supportive family. The only time this business ever stood out to us as a family was that I got to see his passion when it came to his craft at a very young age and how hard-working he was. I'm so thankful for that. That's what I take away the most out of being the child of somebody who's in the spotlight. He has always encouraged me to follow my dreams.
FNM: From a modeling standpoint, what are some must-have tips for dressing a curvy body?
HH: I've always been curvy, but I've never really shopped at plus-size stores because I've figured out what works best for my shape. Whether it be specific fabrics or cuts, I know what works for me and I don't have to go to a specific store just to find that. I like to tell curvy girls to go to department stores and explore which styles, colors, cuts and fabrics really work best for you and make you feel at your most confident. It will just make it such an easier process for you in terms of shopping. Go to stores, and see if you like short or long dresses, high or low-waisted jeans, cotton or silk.
You'll know which ones work best for you because you'll suddenly feel different in them. I have a very specific way of wearing things because they make me feel good. That's the first thing every girl should discover for themselves. Don't be afraid to try different things. It's hard to pinpoint very specific "you should wear this if you're a size 14" rules because not every size 14 girl, for example, has the same body-type. That's the challenge of plus-size figures; there are so many different body types. That's why it's so important to find out what works for you.
Also, having the right undergarments is extremely important. The way your underwear fits will completely transform an outfit. Get a proper bra fitting because that seriously changes everything! I personally like to feel held in, and the right undergarment will also make your outfit appear more polished and cleaner against your figure. This can easily tweak any outfit you already love and make it  even better.
FNM: What are some of your go-to pieces?
HH: I literally live in this black blazer with leather trimmings I have in my closet. It's tailored, so it fits on me so beautifully and it can go from day to night. Having a good blazer, in my opinion, is very important. Also, people don't pay enough attention to tailoring, which can work wonders for your silhouette. Proper tailoring can really embrace your curves and make any outfit become custom-made for your body.
FNM: How do feel about being celebrated by the media as one of the top plus-size models?
HH: Honestly, it's amazing. I just got back to this industry and to be welcomed so wholeheartedly was astonishing. I'm not doing this just for me. I'm representing a brand and its consumers. I've met so many beautiful people and I can't wait to keep exploring. There are so many amazing models in this industry that deserve their recognition and it's about time.
FNM: What's next for you?
HH: A lot [laughs]. One thing I can talk about is that I'm the U.S. Correspondent for Channel 7's "The Daily Edition" in Australia. There's so many things I want to discuss, but I just can't right now … I can say that some involves modeling, which I am exploring, and I am also actively pursuing acting wholeheartedly, as well as venturing off into a lot of different passions involving the plus-size industry. I will just leave it at that!