Harvey Weinstein receives PR help from former Obama adviser, women's right advocate Anita Dunn
Hollywood kingpin and Democrat Party mega-donor Harvey Weinstein is turning fellow liberals into hypocrites as they join the battle to save his tattered reputation from claims he spent decades preying on Hollywood starlets, according to critics.
Anita Dunn, a key aide to President Obama, "counseled" the Tinseltown titan after The New York Times reported that the powerful movie producer sexually harassed Ashley Judd, Rose McGowan and at least six other starlets. And his attorney, Lisa Bloom - who is "tutoring" him on how to not act like a pig - built her reputation representing women who claim to have been on the other end of bad behavor.
"Harvey Weinstein is such a wonderful feminist that he has feminists Lisa Bloom and Anita Dunn fronting for his disgusting misogyny!" tweeted New York Post pundit John Podhoretz.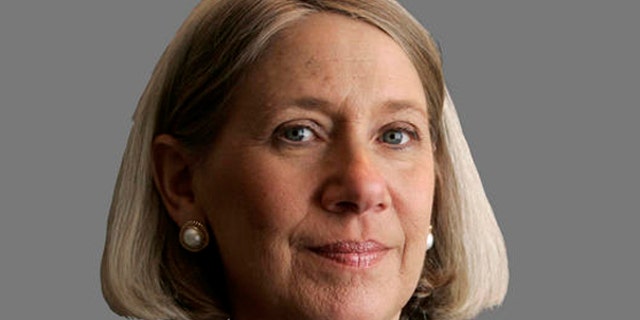 Weinstein, the co-founder of Miramax and producer of such megahits as "Shakespeare in Love," "Scream" and "Pulp Fiction," is in hot water after The New York Times published an investigative report citing several women accused him of sexual harassment throughout his decades in Hollywood.
But in a pre-emptive strike, Weinstein lawyered up with Bloom, and appears to have called in favors from Democratic Party movers and shakers. Among those Weinstein turned to was public relations expert Anita Dunn, who worked on Obama's first campaign and briefly worked as White House communications director under the 44th president.
Dunn, managing director of K-Street firm SKDKnickerbocker, has not weighed in on Weinstein's tawdry behavior, but her firm released a statement acknowledging she came to the aid of Weinstein while others were condemning his actions and abuse of power.
"Anita was asked to speak with him by a friend," the statement read. "Harvey Weinstein and Miramax are not now and have never been clients of our firm or Anita's. If you know Anita, you can only imagine what she said to him. Our commitment to defending women's rights remains."
"So is Anita Dunn advising Harvey Weinstein in her capacity as director at SKDKnickerbocker?" tweeted the Washington Free Beacon's Alex Griswold. "Terrible look if a Dem firm is spearheading."
Weinstein's hold on the Democratic Party is so strong that former first daughter Malia Obama even interned for him. He has thrown numerous fund-raisers for Democratic candidates at lavish homes on both coasts.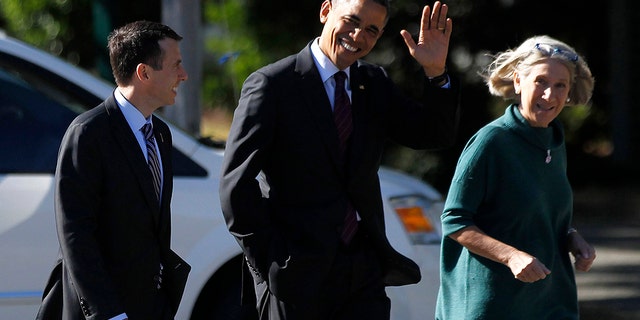 Whether Dunn read Weinstein the riot act or advised him on how to wriggle out of a jam is not clear, but the mere fact she would meet with him could raise eyebrows, given the shocking nature of the accusations.
According to the report from the Times, Weinstein sexually harassed numerous women that worked with him, Miramax and, later, The Weinstein Co. by propositioning them for massages, appearing naked or half-clothed and asking them to watch him bathe.
Weinstein is a major donor the Democratic Party and even held fundraisers for Hillary Clinton's campaign in 2016. Dunn mostly kept her ties to the Obama administration, even after leaving in 2009. She was a frequent visitor to the White House and helped Obama with debate prep in 2012.
Meanwhile, The Wrap reports that some Democratic officials in Washington are donating the money that Weinstein previously raised for them to charity.