'Halloween,' 'Battlestar Galactica' actor Richard Lynch dies at 76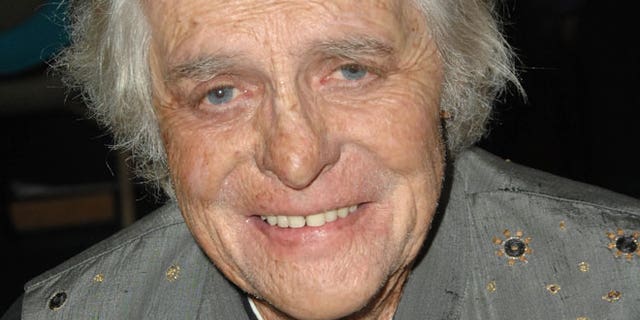 Actor Richard Lynch, famous for his roles in countless sci-fi series and horror films, has died at the age of 76, his rep confirms to Fox411.com.
"It's with deep sorrow that I learned last night that my client and friend Richard Lynch was found dead at his home in Palm Springs, CA," Mike Baronas told Fox411 in a statement.
Lynch made a name for himself in Hollywood playing the role of villains and nemeses due to his distinctive appearance. Lynch reportedly suffered scarring in 1967 after he accidentally set himself on fire while under the influence of LSD. It later became part of his signature look in the more than 100 film and television appearances he made, including films like "Scarecrow" and Rob Zombie's "Halloween," as well as in shows like "Battlestar Galactica" and "The A-Team."
Lynch's body was found by actress Carol Vogel, Baronas said. After not hearing from Lynch for several days, she stopped by his home Tuesday to find the door ajar.
"When she entered, she discovered him lying on the kitchen floor. She proceeded to call 911 although his body was cold and lifeless," Baronas said.
"From what I currently understand, no investigation into the cause of his death will be made as his body was sent directly to a funeral home," he said.
Lynch's latest role was in the 2012 horror film,"The Lords of Salem," directed by Rob Zombie.
Zombie expressed sorrow at the news of Lynch's death, writing on his Facebook page, "I woke up this morning to the news that our friend Richard Lynch has passed away. Richard was great to work with and really gave it his all. I will never forget the way he scared the crap out of the kid actors in Halloween. As soon as I said action! He dove right into his role of Principle Chambers at top volume. He will be missed."
Fox411.com's Hollie McKay contributed to this report.