Halle Berry Engaged to Actor Olivier Martinez, Report Says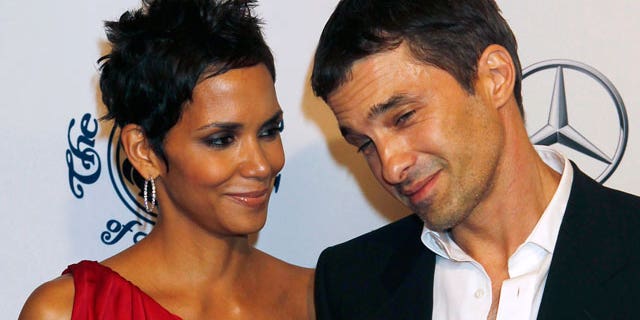 Hollywood star Halle Berry is engaged to her boyfriend, French actor Olivier Martinez, a source confirmed.
Martinez, who dated Australian pop star Kylie Minogue for four years until 2007, proposed with an emerald and diamond ring over the holidays, a source told Us Weekly magazine.
The twice-divorced actress, 45, had given up on being married, the source said, but changed her mind because "she trusts Olivier."
"He makes her feel safe. He's a keeper!" the source added.
Berry, who has a three-year-old daughter with her ex-boyfriend Gabriel Aubry, is hoping to have a baby with her fiance, according to Star magazine.
"Halle would love to have more kids, but she knows it might be difficult because of her age and the fact that she's diabetic," a source said. "If they can't conceive, they'd definitely consider adoption."
The wedding is likely to take place in California in early summer, Star reported.
Berry's previous marriages were to former baseball player David Justice and R&B singer Eric Benet.