'Growing Pains' Actor Andrew Koenig Found Dead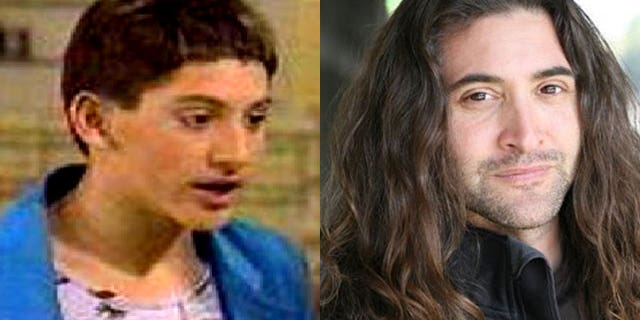 The body of Andrew Koenig, the actor best known for his role as Richard "Boner" Stabone in the ABC sitcom "Growing Pains" and son of original "Star Trek" star Walter Koenig, was discovered by police in Vancouver almost two weeks after he was reported missing. He was 41.
In a press conference on Thursday afternoon, a spokeswoman from the Vancouver Police Department confirmed that Koenig's body was discovered by a search team on "bridal path" in Stanley Park, which is over 1,000 acres and one of the largest urban parks in North America.
The family was close by when the discovery was made.
The cause of death is currently being investigated by the coroner and there was no indication of any foul play, but due to the sensitivity of the subject the police declined to release any further details.
Walter Koenig also spoke at the conference and said that his son "took his own life" and "was in a lot of pain." Koening's mother asked everyone to respect their family.
In addition to starring in "Growing Pains" from 1985-1989, Koenig also appeared as The Joker in the fan film "Batman: Dead End," starred as the M.C. in the 2007 interactive theater play "The Boomerang Kid," and performed with the improv group "Charles Whitman Reilly and Friends."
SLIDESHOW: "Growing Pains: Now/Then"
His most recent project, "DaZe: Vol. Too (sic) – NonSeNse" with Gary Busey is currently in post-production and slated for release later this year.
And although the Los Angeles-born child star stepped away from a full-time career in front of the lens after "Growing Pains" wrapped in 1989, he continued to pursue various passions in the arts industry.

"Koenig is an inward person, but he is smart, bright, creative, artistic," Walter Koenig's long-time agent and family friend David Moss told FoxNews.com earlier this week. "He enjoys directing and cinematography, he's very introspective."

Those close to Koenig will always remember him for his ability to make others laugh, as he was a regular participant with the Los Angeles "Fake Radio" comedy troupe.

"He was exceptional, did the most amazing improv acts and was just so funny," friend Tony Williams said.

Koenig was also a prominent activist with a vested interest in array of different causes. According to his father's Web site, Koenig was arrested at the Rose Bowl in 2008 while protesting the United States involvement in the 2008 Summer Olympic Games in China.
The actor/activist resided in Venice Beach, Calif., but recently cleared out his apartment for unknown reasons. According to family and friends, he suffered with depression and around the time of his disappearance sent a letter to his parents that had a "despondent" tone.
Fellow child star Alyssa Milano was one of the first to "tweet" her respects.
"RIP Andrew Koenig, missing since Valentine's Day, was found dead in Vancouver, Canada," Milano tweeted.