'Grey's Anatomy' star Sara Ramirez says 'Adios' after 10 years on show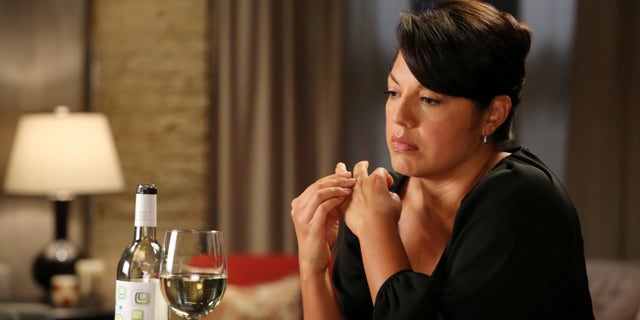 After a decade on "Grey's Anatomy," Sara Ramirez is leaving.
The actress, who played Dr. Callie Torres, announced that she is going to be "taking some welcome time off," according to Entertainment Weekly. She thanked the show's creator, Shonda Rhimes.
"I'm deeply grateful to have spent the last 10 years with my family at Grey's Anatomy and ABC, but for now I'm taking some welcome time off," said Ramirez in a statement. "Shonda's been so incredible to work for, and we will definitely continue our conversations! I send my love to Ellen, the rest of the cast and crew, and I look forward to always being a part of the Shondaland family!"
The show's season finale, however, suggests that Ramirez could return from time to time — we see Callie and her ex-wife Arizona speak with some regret about their break-up and at one point Arizona buys tickets to New York, where Torres has moved.
That leaves a cliffhanger: Will Arizona stay in New York with Torres or will she bring her back to Seattle?
In a statement quoted by Entertainment Weekly, Rhimes sings Ramirez's praises.
"Dr. Callie Torres came into our lives dancing it out in her underwear almost a decade ago, and I could not be happier or more proud of her journey," Rhimes said. "Sara Ramirez's performance inspired me as well as millions of fans each week. We wish her the best on her well-deserved time off. I will miss Callie tremendously, but am excited for what the future holds for Sara. She will always have a home at Shondaland."
Ramirez's fellow stars are in the midst of renegotiating their contracts. They include Ellen Pompeo, Chandra Wilson, Justin Chambers, James Pickens Jr. and Kevin McKidd.
Ramirez started out on the show playing an orthopedic surgeon and girlfriend of George O'Malley (T. R. Knight). She then experimented with relationships with women, which drew praise from the LGBT community.
Like us on Facebook
Follow us on Twitter & Instagram