Texas prom queen who died in floodwaters mourned by friends and family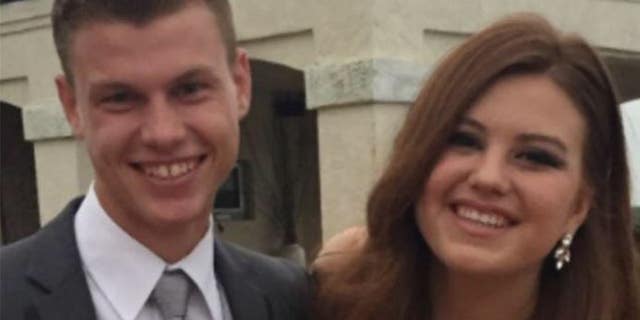 NEWYou can now listen to Fox News articles!
Alyssa Ramirez was homecoming queen, a cheerleader and an athlete that always seemed to have a smile when she saw her classmates in the hallways.
This is the image that her friends and family will remember of the 18-year-old senior who tragically lost her life when her car was carried away by floodwaters early Sunday morning when she was driving home from prom.
"Every time you walk by her, she was smiling, lightened up everybody's mood," her classmate Shay Agbert told Fox 29 in San Antonio.
Her sister Cynthia Ramirez called her a "people person."
"She made everyone laugh," her sister told the San Antonio Express News. "She knew how to brighten your day."
On Wednesday, Ramirez mourned by hundreds of family and friends at First Baptist Church in Devine, about 30 miles southwest of San Antonio.
"She wore a bracelet that said 'I am second,' meaning she put others above her own needs," her uncle Rodney Ramirez recalled. "She tried to live out a Christ-like life by being a servant."
The graduating senior was about 2 miles from her home, driving along FM 2200 just west of her hometown when she came to a dip in the road, her sister Cynthia Ramirez said.
"That dip is where the water was, and either she didn't see it or she didn't know," she added.
Her vehicle stalled out in the floodwaters before carrying away her Mitsubishi Outlander. Rescuers found the vehicle at 6 a.m. Sunday.
A family friend and firefighter who pulled her from the wreckage told reporters that she had a smile on her face.
"God took her hand when he took her from us," her sister said. "We all know she's in heaven right now. We're all grief-stricken, but we take comfort in the fact that she's in eternal joy and watching us right now."
Like us on Facebook
Follow us on Twitter & Instagram