'Good Morning America' anchor Robin Roberts diagnosed with rare blood disorder, vows to beat it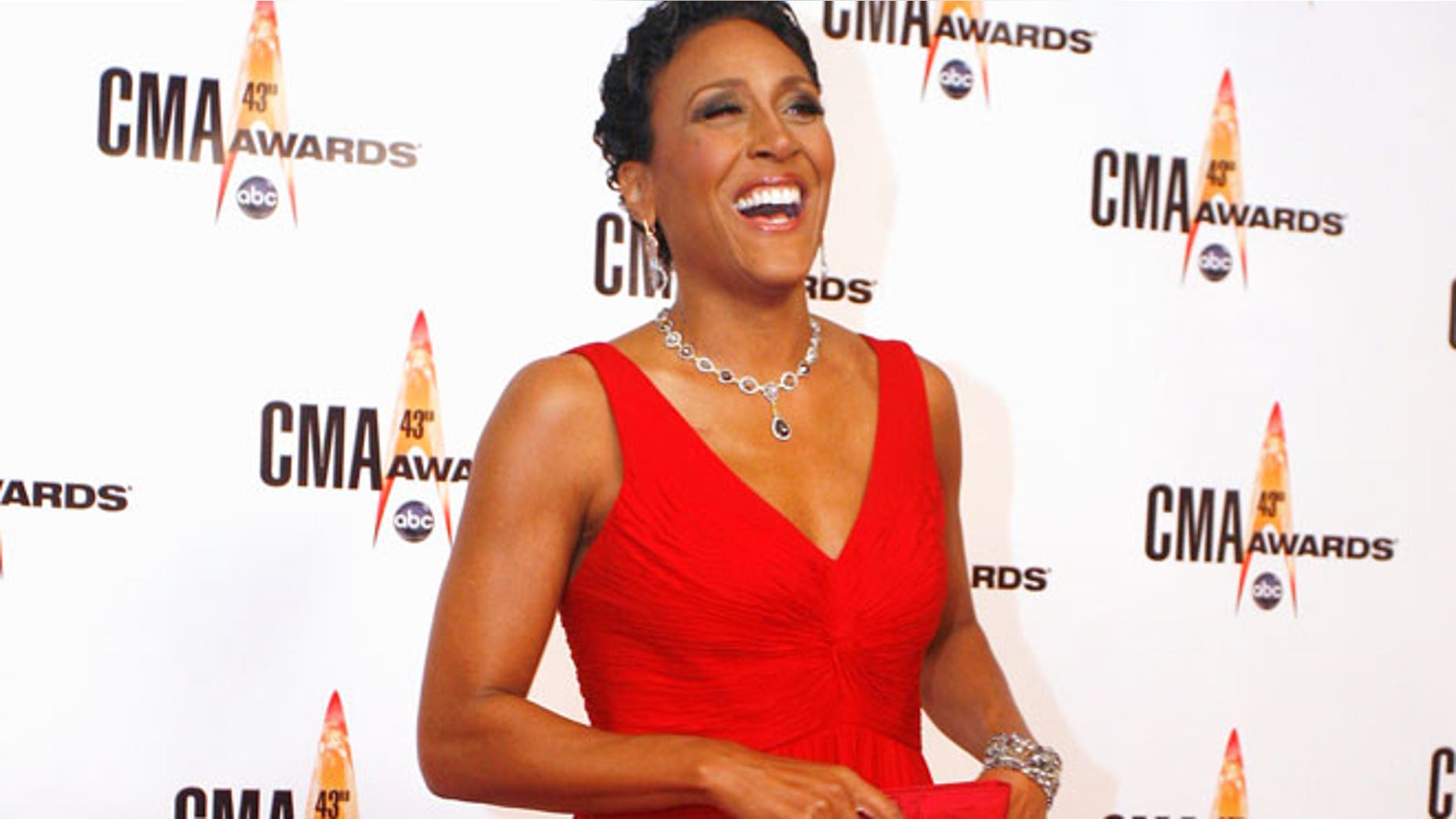 "Good Morning America" anchor Robin Roberts announced Monday that she is battling a rare blood disorder, just five years after beating breast cancer. Through tears, she promised viewers, "I am going to beat this."
Roberts, 51, said it was her treatment for breast cancer that led to other "serious medical issues." She said she is battling "MDS – myelodysplastic syndrome. It is a rare blood disorder that affects the bone marrow."
She said she chose to make the announcement Monday because she is beginning pre-treatment later today.
"I didn't want you to be concerned if you see a bandage tomorrow," she added, before revealing that she will be given "drugs … for a period of time … to prepare me for a bone marrow transplant."
Roberts said that while bone marrow matches are difficult to find, particularly for African American women, her sister was a perfect match.
"Bottom line: I am going to beat this. My doctors say it and my faith says it to me."
Click here to watch Robin Roberts' announcement. 
In a letter to her colleagues, Roberts revealed that she has known about her diagnosis for some time, finding out the day that "GMA" beat the "Today Show" in ratings for the first time in 16 years in April. She also added that during her first bone marrow extraction procedure, she learned she would be interviewing President Obama.
Roberts also added that she will continue to anchor at ABC News. The network president Ben Sherwood said they would stand "arm in arm with her as she fights this new battle" and called her the "captain of our 'GMA' team."