Glee Finale Shows Off Gloria Estefan's Acting Chops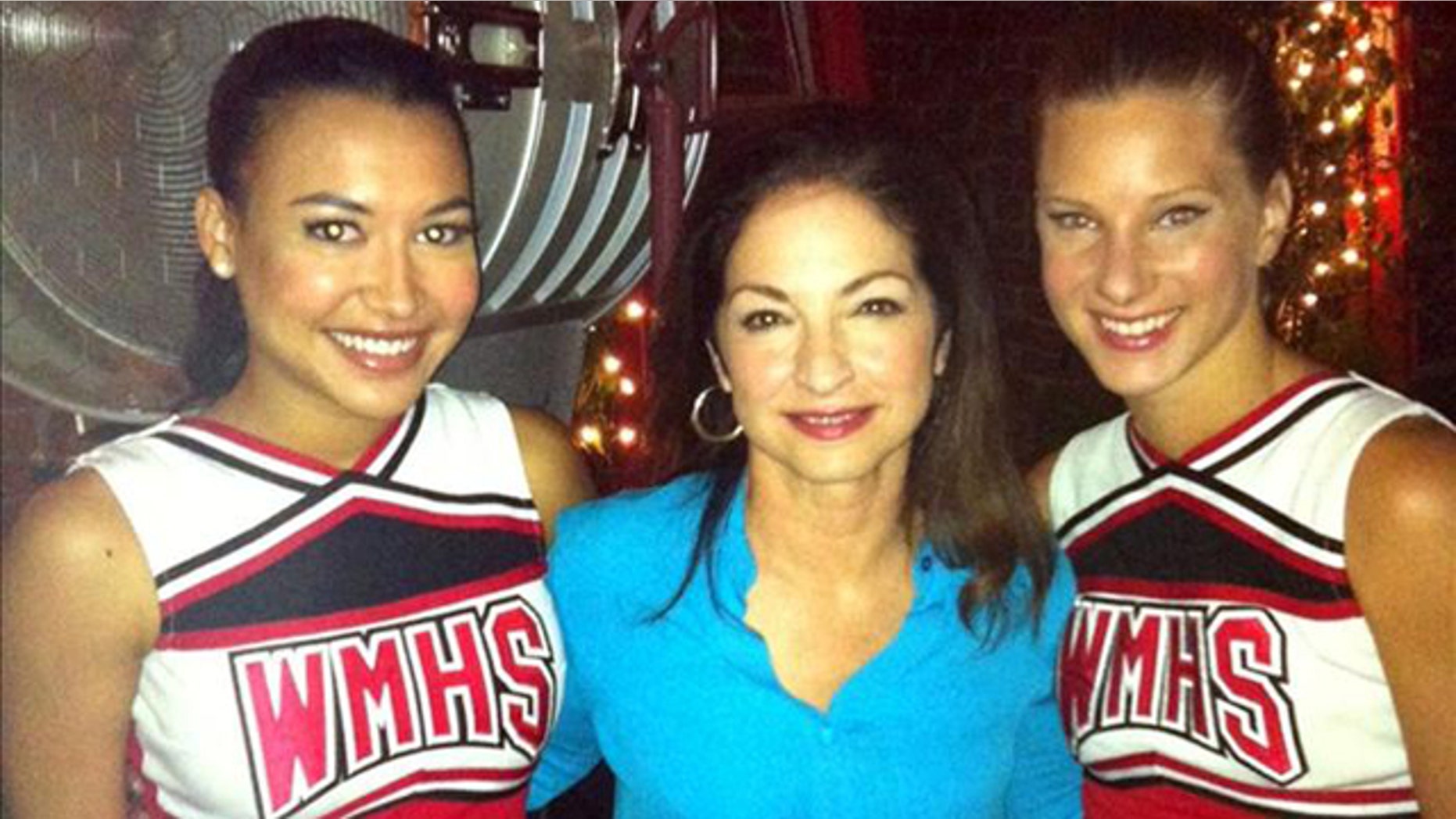 Gloria Estefan made her much-anticipated debut on Glee Tuesday night as the popular musical TV series came to an end.
In an emotion-filled episode of the Gleek's graduation, Estefan showed off her acting chops as the mother of lesbian Santana Lopez.
The Grammy-award-winning singer told E! News.com that filming the episode was an "emotional one-on-one scene."
"[Maribel Lopez is] snarky like Santana and sarcastic because the apple can't fall that far from the tree!" Estefan told the publication. "She wants her daughter to be happy because she wasn't."
"She wanted to sing and, probably when she got pregnant with Santana and her husband was going to med school, she got a job to help him through med school and focused on Santana."
The queen of Conga added that playing the role of Santana's mom is really important to her because it sends a critical message to the gay community.
"I hope particularly for the gay fans, because she's got a lot of them, she plays a gay character, I want them to know that despite the fact that people might respond in a bad way or in a way that's not supportive in their life, even someone as close as a grandma, that there are parents that can be very supportive," Estefan told E!
"For the parents, I think it would be a good thing to see. It addresses an issue that is important."
Another huge Latino star who  made a lasting impression on Glee this season was Ricky Martin, whose duet of Madonna's "La Isla Bonita" with Naya Rivera made a lasting impression on Twitter.
For the first time since in the show's premiere, Glee's "The Spanish Teacher" episode played true to the Latino cultural, down to the pointy Mexican boots.
This was refreshing since in the past, Glee's portrayal of Latino's has stirred up controversy.
Last year, Gwyneth Paltrow's sparked controversy after she played a substitute Spanish teacher on the show, who asked the kids if they wanted tacos. Ricky Martin's character, David Martínez, was a true Latino, who wanted to help his students learn and embrace the culture and the language.
You can reach Alexandra Gratereaux at: Alexandra.Gratereaux@foxnewslatino.com or via Twitter: @GalexLatino
Follow us on twitter.com/foxnewslatino
Like us at facebook.com/foxnewslatino