Giuliana Rancic says ex-boyfriend Jerry O'Connell cheated on her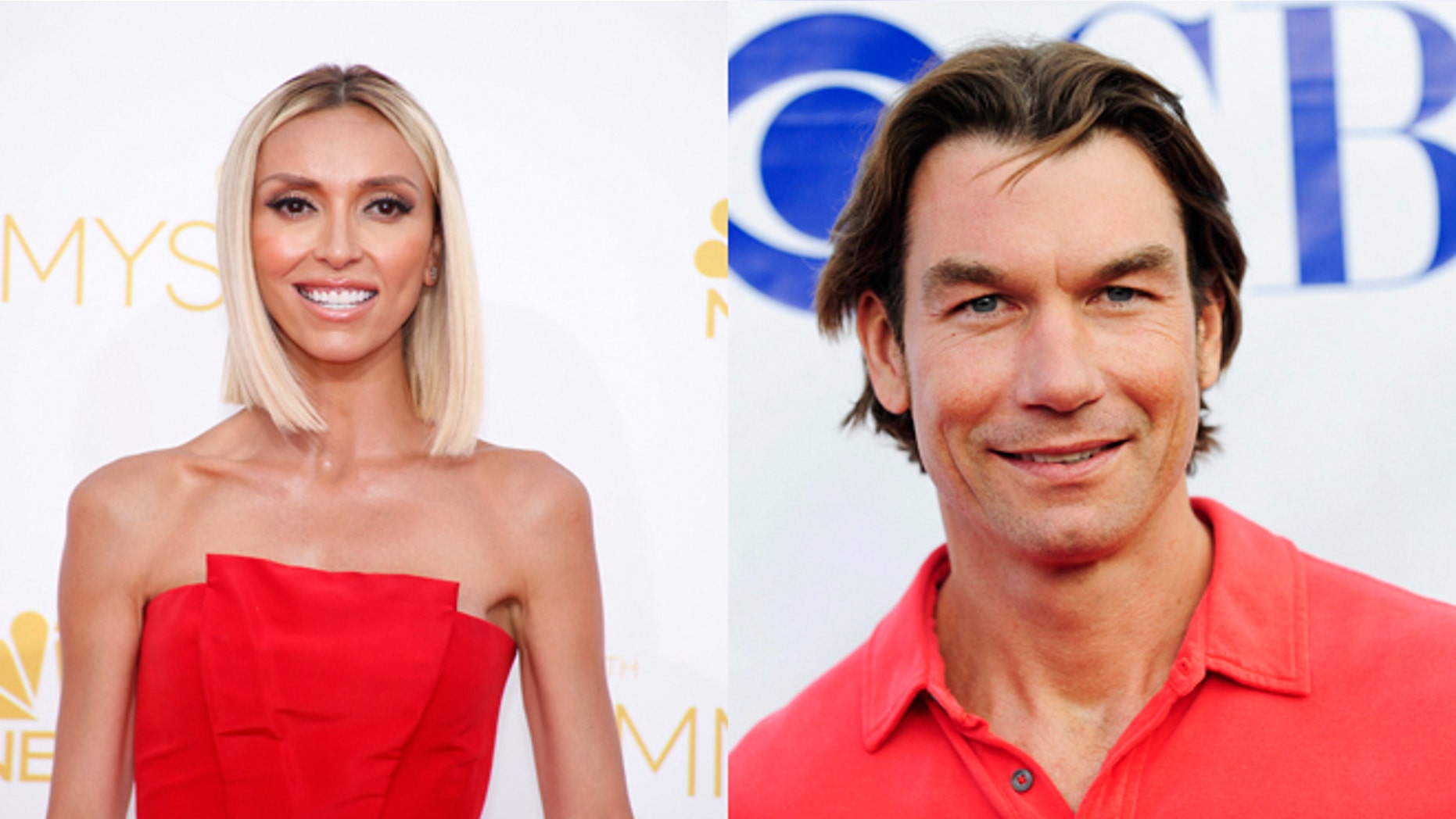 On E!'s "Fashion Police," Giuliana Rancic was famous — and now notorious — for her jibes at celebrity female fashion.
But in her new book, "Going Off Script," Rancic saves her harshest digs for her former flame, "Sliders" actor Jerry O'Connell, whom she compares to Jekyll and Hyde.
The two met at the W Hotel in San Diego and struck up a passionate, devoted love affair — that is, until he cheated on her with Ginger Spice, a k a Geri Halliwell.
"I was being two-timed for one of the lesser Spices?" she writes. Confronted, O'Connell told her, " 'Yeah, I know. I'm so sorry. I don't know what happened.' He had as much emotion as the customer-service representative who tells you your bags missed the flight."
A contrite O'Connell wooed her back and the two discussed plans for marriage until Maxim's 100 Hottest Women party in 2004 (Rancic, then Giuliani DePandi, was No. 94). Also in attendance was model and "X-Men" actress Rebecca Romijn(No. 7).

O'Connell wandered off. "Little did I know he was in the VIP area, talking up Rebecca. As a prelude to feeling up Rebecca."
The next week he left for Las Vegas and stopped returning her calls. When she tried to talk to him at his home, he refused to buzz her up.
"Nope. Sorry, homegirl," he said, ending their relationship with: "Things change, but you take care, OK?"
"Going Off Script: How I Survived a Crazy Childhood, Cancer, and Clooney's 32 On-Screen Rejections," comes out this week.