Former Runaways bassist Jackie Fuchs talks 'Jeopardy,' rape allegations against producer
Jackie Fuchs, who went by Jackie Fox when she was bassist of all-girl rock band The Runaways in the 1970s, is now a "Jeopardy" champion — which she says she's doing for "redemption."
"I have been on a couple of other game shows and not done so well," Fuchs, 59, admitted to Pitchfork. "I was on 'The Chase,' which I really did not do well on, but as soon as I flamed out I just wanted to get back up and do it again. So I did 'Who Wants to be a Millionaire?' and ended up going home on an audience question, which I was really bummed out about. I guess I've just been saving it up for the big one."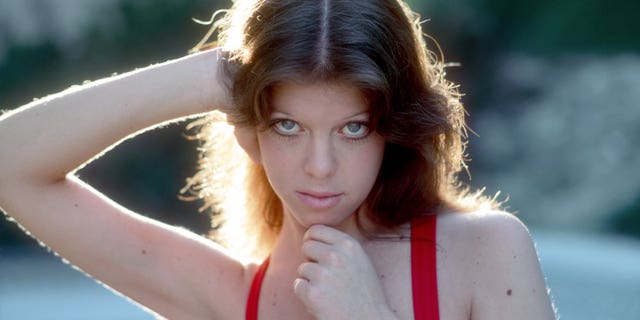 Fuchs, who works as an attorney and writer, said it's not her legal practice that prepared her for the hot seat or Daily Doubles so much as the trauma of her past: In 2015, she accused record producer Kim Fowley of sexually assaulting her when she was 16 years old.
CLICK HERE TO GET THE FOX NEWS APP
"I think the thing that prepared me to do well in front of an audience was talking about being raped a number of years ago," she said, admitting she made the conversation "heavy." "Once you can talk about that on camera, an audience isn't going to faze you. It's kind of like that's the worst thing that can happen to you, so you know, losing a game show is not fun, but it just pales in comparison."
Fuchs also revealed that the decision to keep biographical details on "Jeopardy" light is up to the contestants, but mostly to Alex Trebek.
"You give them a whole bunch of little facts and stories about you, and they pick three, and they say, 'Well, which one do you want to talk about?' And they give those three questions to Alex Trebek, and he'll usually go with the one that you've picked, but apparently he calls audibles," she said. "In most cases, the contestants know what's coming, but if he sees something he finds really interesting, he'll change it. I was kind of surprised when he asked me about my marital status, and I wasn't expecting him to ask me about being on 'The Dating Game,' " she confessed. "I was on that show in 1980 or 1981, and I'm horrified that I told people it's on YouTube."