Former 'Bad Girls Club' star Shannade Clermont pleads guilty to wire fraud, officials say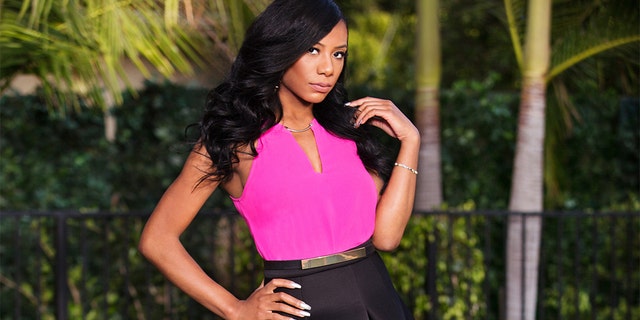 Shannade Clermont, a former TV star on the "Bad Girls Club," entered a guilty plea Thursday to a felony wire fraud charge, authorities in New York announced.
The charge for which Clermont pleaded guilty came about after she made or tried to make "more than $20,000 in fraudulent charges using the stolen debit card information of a deceased man she had visited for a prostitution date," a news release from the U.S. Attorney's Office for the Southern District of New York said.
'BAD GIRLS CLUB' STAR SHANNADE CLERMONT SWIPED DEBIT CARD INFORMATION FROM DEAD MAN, FEDS SAY
Clermont, who appeared before U.S. District Judge Naomi Reice Buchwald, said in court that she was aware that her actions broke the law, according to The Associated Press.
During the investigation into the man's "overdose death" in 2017, authorities discovered that Clermont had been with him at his New York apartment the day before he was found "and stole two debit cards from his wallet," the news release said.
KIM KARDASHIAN UNDER FIRE FOR CALLING PEOPLE WHO DIDN'T RECOGNIZE HER HALLOWEEN COSTUME THE R-WORD
She was accused of using the pilfered card information to pay, or attempt to pay, for a variety of expenses, including her rent, phone bills and flights, officials said.
"Former reality TV 'Bad Girl' Shannade Clermont stole debit card information from a man she visited for a prostitution date in his Manhattan apartment," U.S. Attorney Geoffrey S. Berman said in the news release. "When he died of an overdose, Clermont used the deceased man's identity to make tens of thousands of dollars in fraudulent purchases. She has now pled guilty to fraud and faces time in federal prison. This case demonstrates that in reality, those who commit debit card fraud will be prosecuted to the fullest extent of the law."
She is scheduled to be sentenced in February, officials said.
The Associated Press contributed to this report.