'Fixer Upper' carpenter gets his own show on DIY Network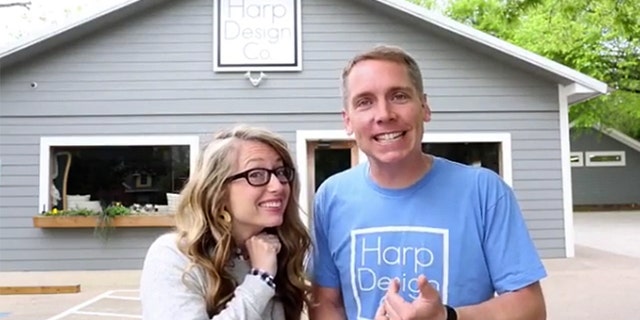 "Fixer Upper" Chip and Joanna Gaines' go-to carpenter will be featured in his own spin-off show airing on DIY Network.
Clint Harp and his wife Kelly will star in the spin-off "Wood Work," which is set to premiere on the network on May 9. The show will focus on the Harps building wood furniture and accessories at their shop Harp Design Co. in Waco, Texas.
"It's me, it's my wife and our team building furniture, taking it to people's places and designing those spaces around those furniture. We cannot wait," Clint Harp said in a video posted on his company's Instagram page.
The couple's furniture has been featured on HGTV's "Fixer Upper." Harp met Chip and Joanna Gaines at a gas station in 2012. At the time, Harp was nearly broke after quitting his medical sales job to pursue his own business building furniture, he previously told Austin-American Statesman.
CHIP AND JOANNA GAINES SAY TEARFUL GOODBYE TO 'FIXER UPPER' AS FINALE AIRS
"I met Chip at a gas station in February or March of 2012 and by October or November, we're filming a pilot for HGTV," Harp said in 2016.
The Gaineses said their tearful goodbyes when the final episode of "Fixer Upper" aired earlier this month. The couple announced in September that the show was ending, later revealing they were expecting another baby.
Chip Gaines thanked Harp on Twitter during the series finale.
"So thankful for our buddy @clintonharp who's been with us from the beginning. Always there when we need him. #FixerUpper," he tweeted.