First look: Daniel Day-Lewis as Abraham Lincoln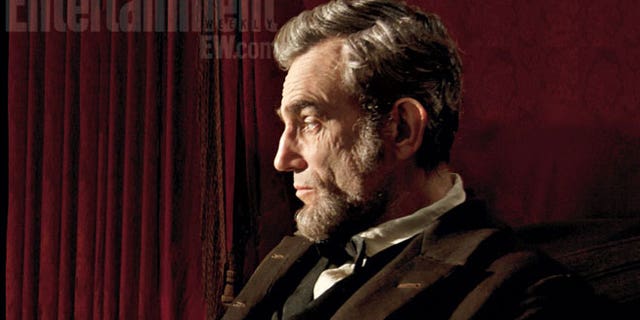 Daniel Day-Lewis is known for transforming into the characters he plays, but for his new role as Abraham Lincoln, due out Nov. 9, the actor bears a downright uncanny resemblance to America's 16th president.
Director Steven Spielberg tells EW.com that Day-Lewis captures both the likeness of the the president, as well as the "pensive quality that made him a great leader."
"Lincoln" will focus on the last four months of the president's life, beginning with the Emancipation Proclamation and focusing on Civil War and the abolition of slavery.
"Our movie is really about a working leader who must make tough decisions and get things done in the face of overwhelming opposition," Spielberg told EW.com.
Check out the full story at EW.com.
Click here for more EW.com content, including a preview of "Skyfall"