Fifth Harmony taking 'hiatus' after 6 years, singers to focus on solo careers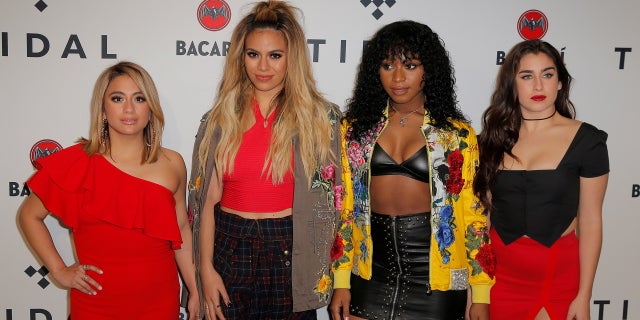 It may be a while before Fifth Harmony fans get new music from the band: the girl group announced Monday that it's taking a hiatus.
"After six years going hard, non stop, we also realized that in order to stay authentic to ourselves and to you, we do need to take some time for now to go on hiatus from Fifth Harmony in order to pursue solo endeavors," a statement reads.
Fifth Harmony is currently comprised of four members: Ally Brooke, Dinah Jane Hansen, Lauren Jauregui and Normani Kordei.
The group was originally formed on the second season of the "The X Factor" in 2012 as a five-piece female group, which included singer Camila Cabello. In late 2016, the band announced that Cabello had decided to leave and that it would continue as a four-piece.
KATY PERRY SHADES TAYLOR SWIFT AFTER 'IDOL' CONTESTANT RAVES OVER RIVAL
Like Cabello, Brooke, Hansen, Jauregui and Kordei all juggled solo projects during their time with the band.
"We are all very excited and grateful to be able to take this time to learn and grow creatively and really find our footing as individuals," Fifth Harmony said Monday. "In doing this we are allowing ourselves to gain new experiences, strengths and perspectives that we can bring back to our Fifth Harmony family."
The four female artists also had a message for their fans.
"To our Harmonizers, thank you for everything we have been able to build as Fifth Harmony," the group added. "With your love and encouragement we will continue to build on ourselves, support one another in everything we do, and keep making your proud, each other proud and ourselves proud."
The group says it will perform remaining 2018 shows.
The Associated Press contributed to this report.