Feds: Dr. Drew got $275K from pharmaceutical company to promote anti-depressant's sex effects, report says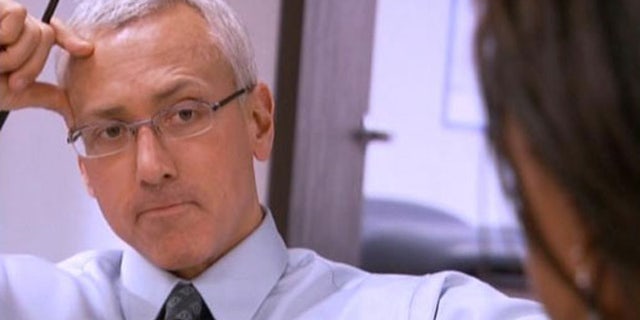 CNN Headline News host Dr. Drew Pinsky has come under fire for allegedly taking payments from pharmaceutical company Glaxo to talk up the pharmaceutical company's anti-depressant drug, Wellbutrin, without revealing he was being paid by the company.
The Wall Street Journal reports that Pinksy – a board-certified internist and addiction medicine specialist – was included in a complaint filed by the U.S. government in federal court last October against the pharmaceutical company. The documents claim that Pinksy received two payments in March 1999 and April 1999 from GlaxoSmithKline totaling $275,000 to push Wellbutrin SR's palliative effects on sexual libido.
According to WSJ, the "Loveline" host took to the airwaves to praise the drug in June 1999, vowing that it "may enhance or at least not suppress sexual arousal" as many other drugs of this nature do.
He also pushed listeners to a website that now redirects to a Glaxo website for Wellbutrin, WSJ reports.
Doctors can prescribe drugs however they see fit, but it is against the law for companies to promote drugs for uses not approved by the FDA. Wellbutrin's label doesn't say anything about its sexual effects one way or the other.
"In the 90s I was hired to participate in a two-year initiative discussing intimacy and depression which was funded by an educational grant by Glaxo Wellcome," the TV doc said in a statement to WSJ. "Services for the non-branded campaign included town hall meetings, writings and multimedia activities in conjunction with the patient advocacy group the National Depressive and Manic Depressive Association (NDMDA). My comments were consistent with my clinical experience."
The revelation came following a nine year investigation by the government with regards to the company's marketing practices. A settlement was made this week, in which Glaxo plead guilty to charges of unlawful promotion of certain prescription drugs, and has subsequently been ordered to pay $3 billion in the largest settlement of health care fraud in U.S. history.
A rep for Pinsky, who was just one of many physicians involved, was not available to comment further on the accusations.
GlaxoSmithKline said in a statement to FOX411 that the "complaint concerns events in 1999, 13 years ago and does not reflect what would be allowed in GSK today," adding that while the company disputes the accusations made by the federal government, there was a period in which sales representatives, speakers and consultants promoted Wellbutrin for uses not approved by the FDA.
GSK went on to say that the company "admits that during the period from January 1999 to December 2003, there were some occasions on which certain GSK sales representatives, speakers, and consultants promoted its antidepressant Wellbutrin to physicians for uses which were not FDA-approved in violation of federal law. GSK does not admit or agree with the remaining allegations in the civil Settlement Agreement or the various complaints that GSK violated the law in its promotion of Wellbutrin."
So will Dr. Drew's involvement with the case tarnish his reputation as a respected medical media voice?
"It goes straight to ethics and honesty. Most people would likely consider it a breach of ethics to extol the virtues of a certain drug and neglect to disclose that the company that makes the drug is paying you," added crisis management and PR expert, Glenn Selig. "It's shady. It's less than honest, and it is something he would pound a guest into the ground for doing if the situation were reversed. It is not catastrophic for his career, but it is most certainly a black eye and might make people question his advice in the future."
Editor's Note: The dates that Dr. Pinksy made his on-air statements and the dates he received payments from GlaxoSmithKline were incorrectly reported in an earlier version of this story. FOX411 regrets the error.