'Father Knows Best' star Elinor Donahue explains why beloved series ended: 'I was sad and disappointed'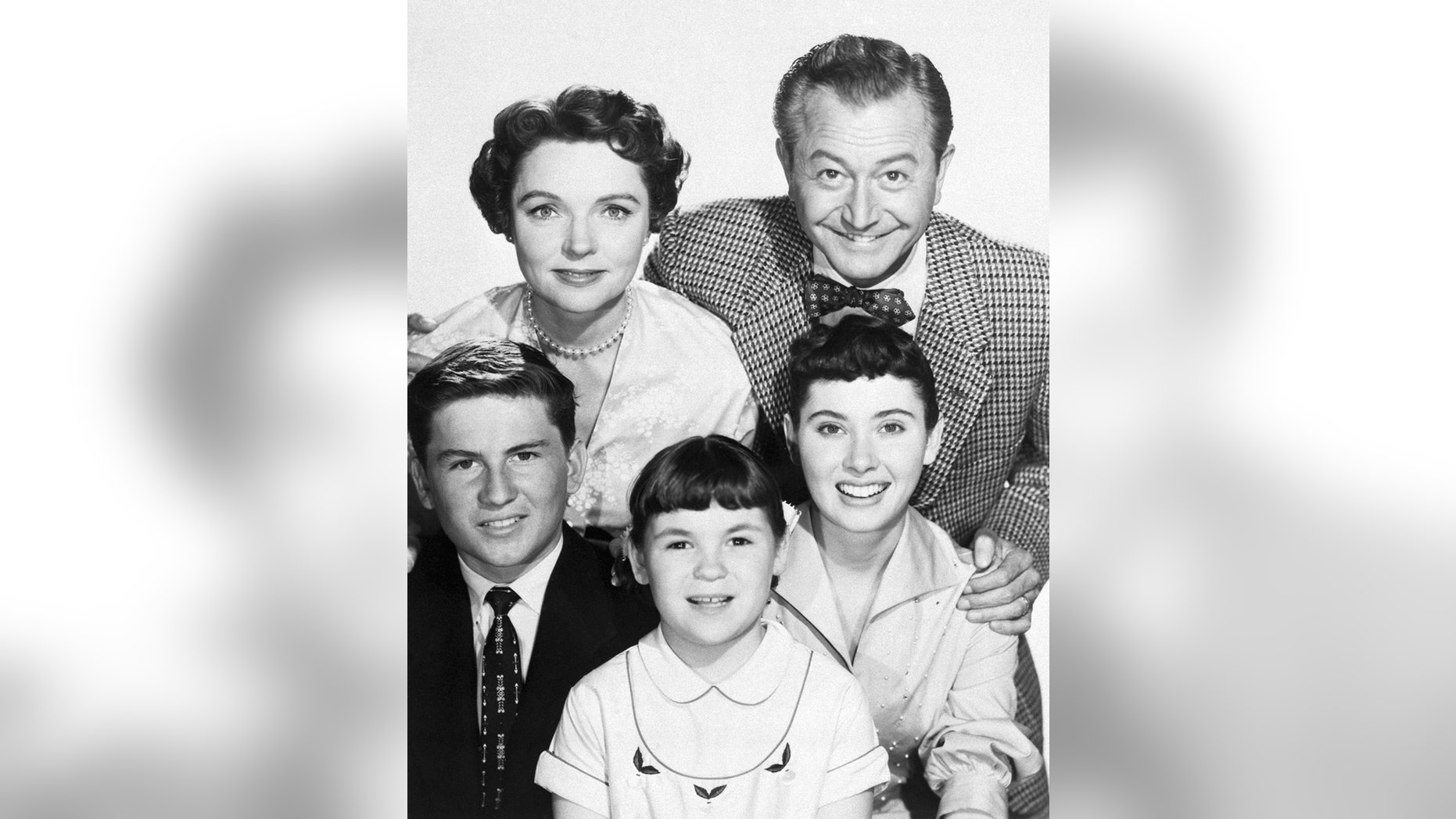 Elinor Donahue believed her days as a child star were long gone before the hit series "Father Knows Best" came along.
The '50s sitcom, which was based on a beloved radio show, told the story of a wise family man, his wife and their children. Donahue, then 17, starred as Betty Anderson from 1954 until 1960.
VINTAGE HOLLYWOOD FLASHBACK: THE GOLDEN GLOBES FROM THE '50S, '60S & '70S
Donahue began her acting career when she was 6 in 1943.
"I'd had a very nice career as a child actress," the now 81-year-old recently told Closer Weekly. "I had been on a contract to MGM and done a couple of nice movies there when I was 9, 10, 11 years old. But things didn't seem to be going terribly well.
"I was still acting, but primarily I was dancing in a chorus, like a Rockette sort of thing. At about the time that I got 'Father Knows Best,' I was due to go to Reno to be at Harrah's Club to dance in their chorus. I loved dancing, and that was going to be my career as far as I was concerned."
Still, Donahue's agent Lily Messenger was determined she score an audition for the series. And while Donahue did make it through the front door, the show's producer felt she was "too plain."
Donahue opted for a makeover, but was then told by the same producer she looked too much like "a Hollywood starlet." After plenty of pestering, Donahue was offered a screen test, which proved to be a disaster.
"I forgot my lines," she said. "I got nervous and started to cry. I was doing a scene with Robert Young being off stage. He was very nice. They wanted to just say, 'Thank you very much and goodbye,' but he said, 'You know, she's very nervous. Elinor, why don't you come and sit over here? Would you like a Coca-Cola?' I said, 'Yes, thank you; that would be nice.'
"And he said, 'You just sit here and let yourself calm down a little bit and they'll fix your makeup and we'll do someone else and then come back and try you again.'"
Donahue was certain she wouldn't get a callback.
That all changed six weeks later when Messenger called Donahue and informed her she got the role.
"I had completely forgotten about it," said Donahue. "I thought I'd blown the whole thing and literally put it out of my mind."
"Father Knows Best" became a TV sensation, one that still connects with audiences today.
"I think the appeal of the show is the sweetness and the kindness that people had toward one another," said Donahue. "It has a warmth and loving energy to it that was very special. There was no mean spiritedness to it."
However, "Father Knows Best" would be abruptly canceled. The magazine added part of the reason was due to a strike of the Writers Guild of America lasted from January to June 1960.
"Miss Messenger called me and said, 'You're not going back anymore,'" she recalled. "Robert Young (Jim Anderson) and Jane Wyatt (Margaret Anderson) have retired and they don't want to do it anymore, so they just stopped.' We had enough episodes in the can to make an entire season without having to shoot any more; back then we were shooting 39 episodes a year.
"I admit, I was sad and disappointed that Mr. Young and Jane Wyatt never said anything. It was years before we actually saw each other again, and during that time I'd thought it was only Mr. Young [who] wanted to stop. Jane Wyatt and I became very dear friends in the later parts of her life, and she told me they made the decision together."
However, Donahue didn't stay unemployed for long. She quickly joined the cast of "The Andy Griffith Show." She played pharmacist Ellie Walker from 1960 until 1961. It proved to be a difficult transition.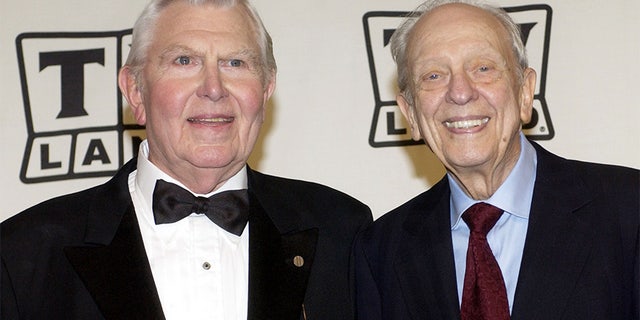 "I went pretty much immediately from 'Father Knows Best' into 'The Andy Griffith Show' where I was really playing a grownup with a profession and moxie and stuff," she explained. "But the truth is, I felt like a bird out of a nest. I didn't feel like I had all my feathers yet and I didn't feel capable. It was the strangest feeling.
"I had a three-year contract for that show, but at the end of the first year, I asked to be let out of it because I didn't feel that I was playing the role properly. I just didn't feel right about it. In retrospect, from things that people have said to me – very lovely things – I was doing OK. I was just not a happy camper and there was no point in my trying to continue with it."
Years later, its star Andy Griffith would set the record straight.
"He was as gracious to as you could imagine," she said. "He said they just didn't know how to write for me. That could have been part of it. I didn't think there was any real chemistry there. They tried a lot of other women periodically, but then Aneta Corsaut (Helen Crump) came in. I have since read they had a hot and heavy thing going, and in that case, he was able to relate."
Donahue would go on to stay busy as an actress, appearing in hit shows, such as "Star Trek" and "The Odd Couple," just to name a few. In 1977, she reunited with her former "Father Knows Best" cast for a TV movie.
"There was great trepidation when we first had our reading for the reunion movie," said Donahue. "You could just sense it… But we sat down and read through it once and it was as though the years had flown by. Nothing was any different and it was wonderful. It just felt so comfortable and it didn't feel like we were going backward, we were coming forward.
"We brought everything that we were, everything we had been through to our characters. We all looked at each other and it was like a huge sigh of relief. In the end, we really, really loved it."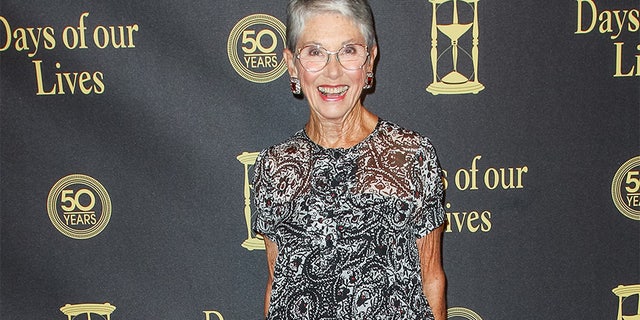 But Donahue's life is different these days. Her last role was that of Judge Marie Anderson in "The Young and the Restless" from 2010 until 2011. She's perfectly content with not living in front of cameras anymore.
"As far as I know, and nobody knows what's around the corner, it's no more," she said. "I'm done, finished… But all told, it was all just so magical. Honestly, I've had a lot of fun."