Fashion designer Kate Spade found dead at 55
Fashion designer Kate Spade was found dead in an apparent suicide in her New York City apartment, law enforcement officials told Fox News. She was 55.
Spade's body was discovered by a housekeeper at her Upper East Side apartment, a source told Fox News. The source added that Spade's husband, Andy Spade, was home at the time of her death.
The Associated Press reported Spade was found with a red scarf around her neck attached to a doorknob. The couple's 13-year-old daughter was at school at the time and officials said a note was found at the scene telling her it was not her fault.
"We are all devastated by today's tragedy," Spade's family said in a statement to the New York Daily News. "We loved Kate dearly and will miss her terribly. We would ask that our privacy be respected as we grieve during this very difficult time."
Spade's sister, Eve Brosnahan, also reportedly told the outlet: "It's very difficult. I can't right now. I just can't."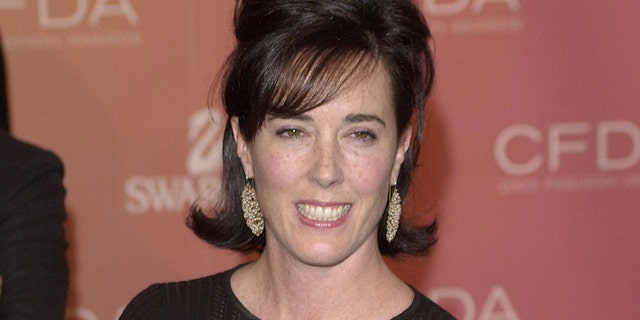 Spade, who was an accessories editor at Mademoiselle magazine, launched her company with husband Andy in their apartment in 1993. She started the company based on six shapes of bags that she thought every working woman needed. It created a smash.
She opened her first store in New York City in 1996. Spade is the sister-in-law of actor David Spade.
CELEBS REACT TO KATE SPADE'S DEATH
From the original boxy handbags, she expanded into shoes, luggage and other accessories, as well as a home line, stationery and three books. Spade won multiple awards from the Council of Fashion Designers of America and was named a "giant of design" by House Beautiful magazine.
The company she founded, Kate Spade New York, now has over 140 retail shops and outlet stores across the U.S. and more than 175 shops internationally.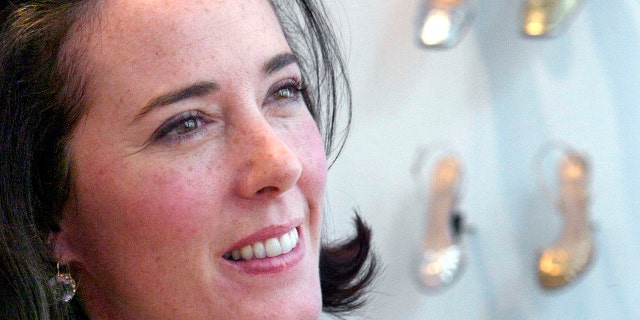 Spade sold her company in 2007, a year after it was acquired from the Neiman Marcus Group for $125 million by the company then known as Liz Claiborne Inc. In 2017, Tapestry ‒ the owner of Coach ‒ bought the brand for $2.4 billion.
STOCK DROPS AFTER NEWS OF KATE SPADE'S DEATH
"I just had my daughter and at that point I thought I just really wanted to spend time with my family," Spade told Fox News in 2016 of why she sold her company in 2007.
In response to Spade's death, the Council of Fashion Designers of America said in a statement, "The CFDA is devastated to hear the news of our friend, colleague and CFDA member Kate Spade's tragic passing. She was a great talent who had an immeasurable impact on American fashion and the way the world viewed American accessories."
Kate Spade New York said in a statement that while Spade had not been affiliated with its "beloved brand" for more than a decade, she and her husband were its founders, and the news of her death is "incredibly sad."
In 2016, she launched a new shoes and handbag line called Frances Valentine.
"It's about where you are and the idea of enjoying fashion," Spade said at the time to Fox News. "Also, it's a heartfelt name, because it's my father's, my brother's, my grandfather's and my daughter's name."
Spade is survived by her husband Andy and their daughter, Frances Beatrix Spade, 13. She is also the aunt to "Marvelous Mrs. Maisel" actress Rachel Brosnahan.
Fox News' Stephanie Nolasco contributed to this report.