EXCLUSIVE: Randy Jackson Hopes Rupert Murdoch Replaces Simon Cowell on 'Idol'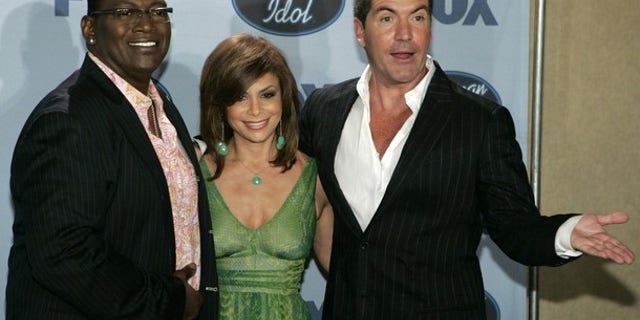 "American Idol" Lee DeWyze's debut single, a cover of U2's "Beautiful Day," saw a sluggish start on the sales front in its first week, shifting just 95,000 copies. That's 30 percent lower than his predecessor Kris Allen, who sold 134,000 with his coronation single, and less than half of 2008's champ David Cook, who sold 236,000 with his first release.
However, judge Randy Jackson isn't at all disconcerted by the lackluster sales of the newly-crowned singing star.
"I'm never surprised by that kind of stuff," Jackson told Pop Tarts at the 6th Annual Butterfly Ball in L.A on Saturday evening. "I'm just happy that he won, I'm happy that we had a great finale and I think they're both [DeWyze and runner-up Crystal Bowersox] going to have great careers."
But it seems these days most people are more interested in who will replace the seemingly irreplaceable Simon Cowell on the hit FOX show, than the actual music produced by the contestants.
"We're taking our time with ]selecting a new judge], we'll have a nice twist," Jackson assured us.
Although there is one person he would like to see take the hot seat – his very own boss, the head of News Corporation, which owns FOX.
"I want Rupert Murdoch!" Jackson exclaimed.
And even though America's favorite "dawg" has a few contract-free months before scouring the nation to find the best (and worst) "Idol" hopefuls for season 10, Jackson refuses to put his feet up.
"I don't really take breaks, I have three beautiful children and I'm working on Mariah Carey's new holiday album," he said.
Fingers crossed that means we'll get to hear an updated version of "All I Want for Christmas" by December, and possibly a mini Mimi too, if the current pregnancy rumors are anything to go by.
"I don't know," Jackson added coyly. "She just looks the same to me."