EXCLUSIVE: 'Idol' Finalist Elliott Yamin Needs to Get Out of Chile, Running Out of Diabetic Supplies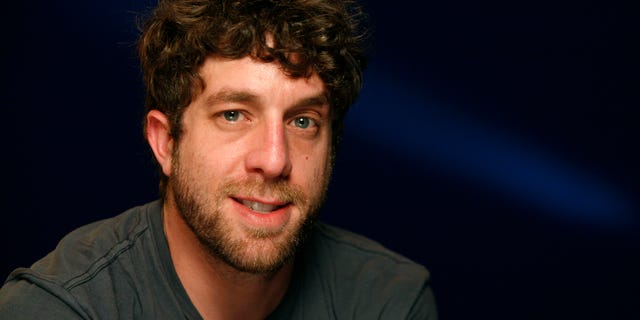 Season Five "American Idol" alum Elliott Yamin survived the 8.8 magnitude Chile earthquake this weekend. But now the Type 1 diabetic fears for his health and safety as his attempts to leave the disaster zone remain unsuccessful.
"We're stuck, stranded. We haven't been able to reach the U.S Consulate at the embassy here, it goes straight to voice mail, and the voice mail is full," a distressed Yamin told Pop Tarts via phone on Monday. "It's the first business day since the quake hit, they're probably busy with Hillary Clinton and US government officials as we speak, so I'm sure getting us out of here is the furthest thing from their minds."
But Yamin said he will need medical supplies and attention soon or could suffer severe health problems.
"I am a Type 1 diabetic and I only packed enough insulin supplies for my pump to last a couple more days, so I'm starting to worry," he said. "I don't know how long we're going to be here. This country isn't very keen on insulin pumps; supplies for my pump are running low. Hospitals here are very crowded, and as you can imagine, they are dealing with bigger things."
Yamin has been in Chile for the past eight days, coming to play at a musical festival in a town 90 miles southwest of Santiago. Festival organizers have since relocated the musician to Santiago.
"We're close to the airport here, but it is closed except for emergency purposes. The information has been so scarce regarding flights, one minute we're leaving Wednesday, and then it is Friday. Now they are saying it could be beyond that time," Yamin said. "I heard this morning that festival officials are hoping to drive us to Mendoza in Argentina, but I'm not keen because we have to drive through the Andes Mountains. They're colossal and its single lane traffic. They claim the roads are passable, but nobody really knows. I think I am better off staying put where I am, I don't want to take that death ride in an attempt to get to an airport."
The 31-year-old was scheduled to play a 20-minute set at the at the 11th Annual Children Uniting Nations Awards Celebration during the Oscars this Sunday, but its unclear if he will even be back in time. Yet despite the dire situation, Yamin is trying to be optimistic as he prays for urgent assistance.
"I hope to get home before I slip into a diabetic coma. That would be nice," he added. "I'm trying to be positive, I'm alive and well. I have all my limbs attached. I don't know how we all got out of there unscathed. I'm very grateful we lived to tell about it."