EXCLUSIVE: Elin Nordegren and Tiger Woods Talking Divorce 'Daily,' Source Says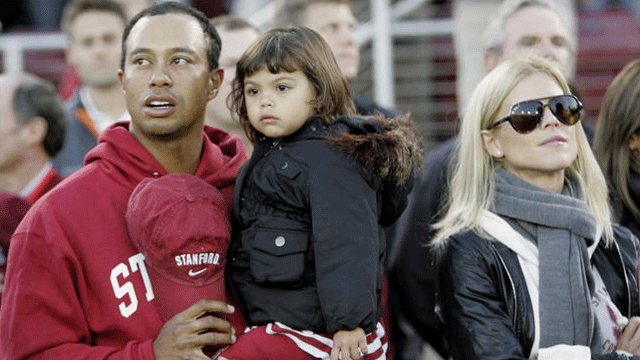 Despite reports that Elin Nordegren will stand by husband Tiger Woods despite his cheating scandal, a source close to the Swedish model tells Pop Tarts that Nordegren is instead ready to end their five-and-a-half year marriage.
"Elin and Tiger have been talking daily now," said our insider. "But it is mostly divorce talk."
Nordegren has apparently been meeting intensively with her divorce lawyer, and is expected to file for divorce from Woods.
Soon after news of Woods' alleged affairs hit headlines in November, Nordegren purchased a property of her own on the West coast of Sweden. We're now told that construction on the home has stepped up considerably over the past week, prompting speculation that Nordegren is preparing to move in as soon as possible.
The 30-year-old mother of two was also spotted boarding a private jet in Florida on Monday with their children and luggage in tow. It is believed she is spending time with friends and family in Sweden.
Despite dealing with her husband's infidelity while under intense media scrutiny, Nordegren is holding up relatively well considering the circumstances, added our source.
"She is just staying as strong as she possibly can," the insider told Pop Tarts.
While Nordegren is playing mom and picking up the pieces of her personal life, it seems Woods is refocusing on his career. After placing fourth at the Masters, the pro golfer announced on his website that he will play the Quail Hollow Championship in Charlotte, North Carolina which takes place from April 26, 2010 until May 2, 2010.
And just hours after his estranged wife left the country, Woods apparently partied with pals at a local Orlando restaurant, RadarOnline reported.