Ex-UFC fighter War Machine begs porn star's forgiveness after crazed attack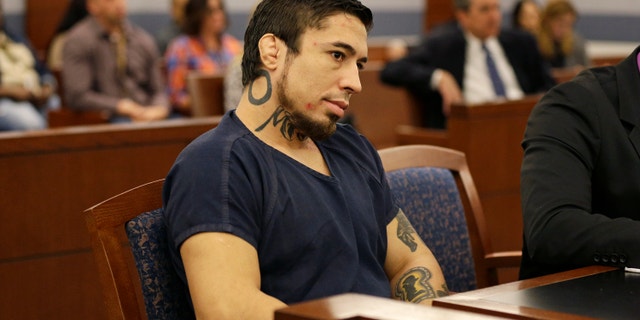 Nearly 18 months after being convicted of sexually assaulting and kidnapping his former porn star girlfriend, War Machine wants forgiveness from Christy Mack.
The former mixed martial arts standout — who legally changed his name from Jonathan Paul Koppenhaver during his MMA career – is speaking out ahead of an upcoming documentary, the West Elgin Chronicle reports.
"There's not a day that goes by that I don't regret that, and I hate it," he said. "Nobody hates me as much as I hate the man that I used to be."
He continued: "From the bottom of my heart, I apologize to Christy. I'm sorry, Christy."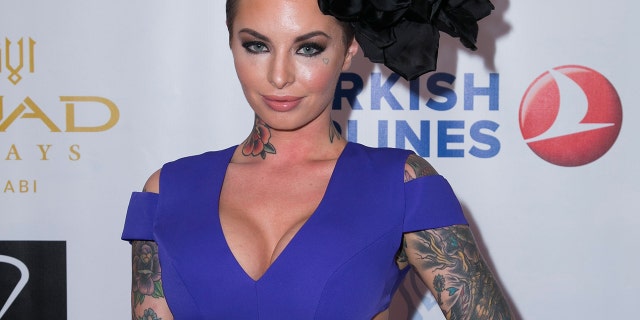 Koppenhaver, 36, was sentenced in June 2017 to life in prison with possibility of parole after 36 years for brutally attacking his ex-girlfriend, Christine Mackinday – better known as former porn star Christy Mack – and her male companion after finding them in bed in her Las Vegas home.
Mack told a judge during Koppenhaver's sentencing that she believes the former fighter will kill her if he's ever released from custody. Koppenhaver, meanwhile, insisted something wasn't right in his head at the time, "plain and simple," he said.
"There's not a day that goes by that I don't seriously regret all of the things that I did," Koppenhaver said during the hearing. "I was a very, very lost and very empty person."
Koppenhaver, who had a brief career in the UFC, also apologized to Mack in a statement posted on Twitter and invited his former girlfriend to visit him in prison.
Koppenhaver has since become a born-again Christian behind bars and reportedly got engaged in February to a 30-year-old woman who started writing him in prison last summer. TMZ reported in July that the pen-pal relationship between Koppenhaver and Ashley Farrington then escalated to visits at Ely State Prison in Nevada, where conjugal visits are prohibited.
Koppenhaver, who won't be eligible for parole until he's 71 years old, wooed Farrington, in part, with steamy love letters from inside prison.
"I feel a pain inside," Koppenhaver wrote Farrington. "The love we share brings me to tears. I'm desperate to fully express it but there aren't adequate words, nor will I live enough years for this is an eternal love."
Koppenhaver also told Farrington he wants to be her "hero," adding that he'd "gladly die" for the love of his life.
"I want to be your hero, for you I'd gladly die," the letter read. "You must know that my love is true in deed and here we have the greatest mystery solved, of why Christ came to die. Words must have failed him too, a man needs his love to know he's no lie."