Ex-ESPN boss John Skipper said cocaine dealer's extortion attempt behind his abrupt exit
Former ESPN president John Skipper quit last year when a drug dealer attempted to extort him by using Skipper's cocaine use against him, the fallen network boss said in an explosive new interview.
"I had a point of view that recreational drugs were recreational, that they weren't dangerous. That they could be used without repercussions," Skipper said in a candid interview with famed ESPN chronicler James Andrew Miller for The Hollywood Reporter.
Skipper, who was also co-chairman of Disney Media Networks, initially blamed substance abuse when he stepped down last year. He told The Hollywood reporter that alcohol wasn't his issue, saying, "I've been a social drinker my whole life… I've never had an issue with alcohol."
The former ESPN boss then said it would be "safe to assume" that his drug of choice was cocaine while denying that he ever used it on the campus of the "World Wide Leader."
When pressed on why he suddenly decided to resign despite downplaying his addiction, Skipper said that a drug dealer attempted to profit from the then-ESPN boss.
"In December, someone from whom I bought cocaine attempted to extort me," Skipper said. "It turned out I wasn't careful this time."
The former ESPN honcho said he was "threatened" and immediately decided he had an important decision to make because he "acted very foolishly" when trying to obtain the drug.
"I foreclosed that possibility by disclosing the details to my family, and then when I discussed it with [Disney boss] Bob [Iger], he and I agreed that I had placed the company in an untenable position and as a result, I should resign," he said. "Look, it was inappropriate for the president of ESPN and an officer of The Walt Disney Co. to be associated in any way with any of this."
Skipper said he has gone through treatment since leaving the network and claims it did not impact his career.
"Never. At ESPN I did not use at work, nor with anyone at work, or with anyone I did business with," Skipper told the magazine. "I never allowed it to interfere with my work, other than a missed plane and a few canceled morning appointments."
Skipper claimed he was "never" a daily user, and his use has actually been "quite infrequent" over the past two decades.
"I judge that I did a very good job and that it did not get in the way of my work. I worked hard, I worked smart. I worked all the time," he said.
Skipper told THR that he was "unusually clever in devising ways to separate" his personal and privates lives, while admitting that his addiction put Iger in an awkward situation.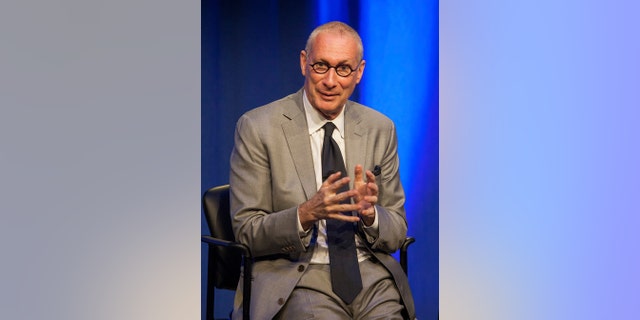 "I have struggled for many years with a substance addiction. I have decided that the most important thing I can do right now is to take care of my problem," Skipper said in a statement when he stepped down.
"The statement I released was accurate. I had a substance abuse problem," Skipper told THR.
Skipper's exit came after a rocky year for the sports network that included a bombshell report by The Boston Globe that described ESPN's culture as one of hostility and sexual misconduct toward women. The report specifically named several men employed by or affiliated with ESPN as being subjects of harassment complaints.
The network laid off 150 employees in November, just months after letting go 100 employees in April, including several veterans like Ed Werder, Trent Dilfer and Danny Kanell. ESPN cancelled "Barstool Van Talk" in October after one episode amid outcry over the Barstool's brand's commentary on women.
"I judge that I did a very good job and that (cocaine) did not get in the way of my work. I worked hard, I worked smart. I worked all the time"
ESPN also came under fire in August after they pulled an announcer named Robert Lee from a college football game because his name is similar to that of Confederate General Robert E. Lee.
Skipper was also widely criticized for his handling of ESPN star Jemele Hill, who famously called President Trump a "white supremacist" on Twitter. She has since been reassigned and no longer hosts the network's flagship "SportsCenter."
Longtime Disney executive Jimmy Pitaro was named as the new president of ESPN last week.
Fox News' Sasha Savitsky contributed to this report.