Eva Longoria to get 'Artist of the Year' honor from Harvard University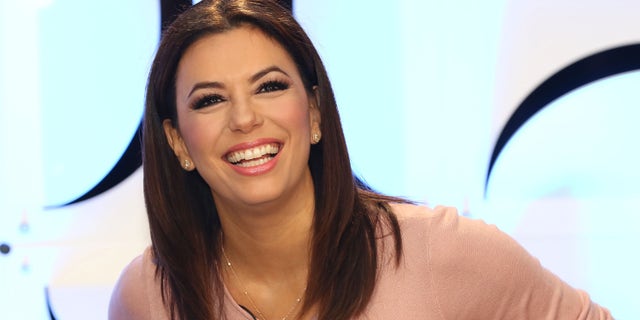 Eva Longoria will join the ranks of Andy Garcia, Shakira, Salma Hayek, Queen Latifah and Quincy Jones when she accepts a distinguished honor from Harvard University.
The actress, producer, director, activist and philanthropist was named the 2015 Harvard University Artist of the Year, the most prestigious arts medal award by the Harvard Foundation.
"Our student committee praised her outstanding contributions to the performing arts and her much-admired humanitarian work through the Eva's Heroes project, a charity founded by Longoria that helps developmentally disabled children, as well as her support of the National Center for Missing and Exploited Children," said S. Allen Counter, director of the Harvard Foundation, in the Harvard Gazette.
Along with Longoria's long list of acting and producing attributes, she is the founder of the Eva Longoria Foundation, whose mission is to help Latinas build better futures for themselves through education and entrepreneurship.
The "Desperate Housewives" actress, who recently received her master's degree in Chicano studies and political science from California State University, Northridge, was also named Philanthropist of the Year by The Hollywood Reporter and honored by Variety with a Lifetime Achievement Award in its "Power of Women" issue.
Previous recipients of Harvard's Artist of the Year award also include Sharon Stone, Will Smith, Matt Damon, Halle Berry, Jackie Chan, Denzel Washington, Wyclef Jean and Herbie Hancock.
Longoria will receive her award during a reception ceremony on Feb. 21 during the university's Cultural Rhythms Festival.